The World Series of Poker (WSOP) recently released the schedule for the 53rd WSOP, which is scheduled to take place this summer at the Horseshoe and Paris Las Vegas Hotel & Casino on the Las Vegas Strip.
The 2022 World Series of Poker will feature 88 live bracelet events with buy-ins ranging from hundreds to hundreds of thousands of dollars, including the prestigious $10,000 Main Event. And with a new location, new events, and new COVID-19 protocols, it is already looking like this year's WSOP will be unlike any other.
What Will Be Different?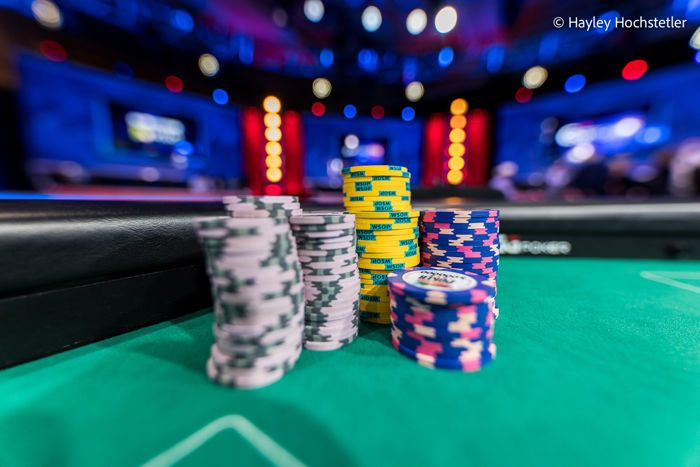 Million Dollar Bounty
The 2022 WSOP will feature a handful of new events, the most notable of which is Million Dollar Bounty No-Limit Hold'em, which will include a mystery bounty for up to $1,000,000 that players can peel for as they knock out opponents.
The $1,000 buy-in tournament was initially announced and scheduled for the 2020 WSOP and called the "Mystery Bounty Event," but it was postponed along with the rest of the series due to the COVID-19 pandemic.
The bounty tournament will have four starting flights between July 2 and July 4, with Flight D being a turbo structure. Day 1 will play like a regular tournament, with players not earning bounties of players they knock out until Day 2.
With a top bounty guaranteed at one million, the new bounty tournament will surely attract a massive pool of players looking to become the next millionaire.
$100,000 High Roller Bounty No-Limit Hold'em
Another new bounty tournament this year will be $100,000 High Roller Bounty No-Limit Hold'em, in which players will be awarded a $25,000 bounty for every player they eliminate.
The high roller tournament will take place early in the series on May 31 as the second event on the schedule. The event is set to run for three days and allows players one re-entry.
With a six-figure buy-in, the high roller tournament will likely attract some of the best top players in the world and generate one of the biggest prize pools of the series, and the $25,000 bounty on each player's head will no doubt add to the action.
The $100K bounty event has one of the highest buy-ins of the series, exceeded only by $250,000 Super High Roller No-Limit Hold'em and tied with High Roller No-Limit Hold'em.
Check out PokerNews' WSOP Page Here!
$25,000 Heads Up No-Limit Hold'em Championship
While it isn't a new tournament, this year's Heads Up No-Limit Hold'em Championship will be one to keep an eye on as it now has a buy-in of $25,000, two-and-a-half times the cost of entry in previous years.
While the annual heads-up championship cost $10,000 to buy in to through 2019, that amount increased to $25,000 at the 2021 WSOP.
Last year's heads-up championship ended up being a series highlight as Jason Koon took down Hungary's Gabor Szabo to win his first bracelet and $243,981.
In addition to the increased buy-in amount, WSOP also announced that the cap of players would increase to 64 players this year. There were 57 entrants in last year's event.
The heads-up championship will take place early in the series on June 2 and is scheduled as a three-day event.
Previous winners of the WSOP heads-up championship include Justin Bonomo, Adrian Mateos, and Sean Swingruber.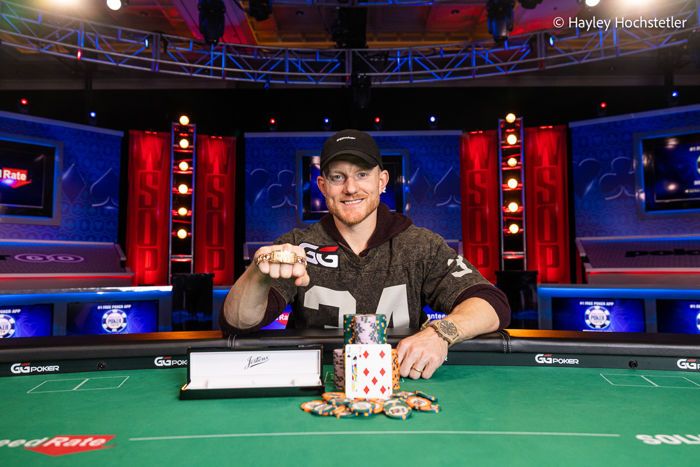 Tournament of Champions
The 2022 WSOP will host a revamped Tournament of Champions, a million-dollar freeroll open to any of the 88 bracelet winners and gold ring winners from the 2021-22 WSOP Circuit season.
In announcing the Tournament of Champions, the WSOP noted that it "will be the first time all WSOP winners in a given year are brought together for one ultimate bragging rights event featuring regional grinders and international superstars."
Players who have won seats to the Tournament of Champions so far include Brian Altman, Jeffrey Trudeau Jr., Joseph Hebert, Phillip Hui, Angelina Rich, Preston McEwen, and Donnie Phan.
The Tournament of Champions will close out the series as the final event and is scheduled to take place from July 18 to July 20.
It will be fun to watch all of this year's Circuit winners duke it out in the Tournament of Champions as the summer winds down.
New Venue and Face
The biggest change of the WSOP from previous years will undoubtedly be the move away from the Rio All-Suite Hotel & Casino to the on-Strip Bally's, which is rebranding to Horseshoe, and Paris Las Vegas Hotel & Casino.
"This year is particularly historic for the WSOP with its move to the heart of the Las Vegas Strip and debut in the best facilities we've ever had," WSOP Executive Director Ty Stewart said in an announcement.
With the move onto the Strip, this WSOP will have the largest tournament capacity in the event's history with more than 200,000 square feet and 600 poker tables, which could mean bigger tournament fields.
In another change, the WSOP announced late last year that actor Vince Vaughn, who is famous for his roles in comedies like Dodgeball, Old School and Wedding Crashers, will serve as the "Master of Ceremonies" at the 2022 WSOP.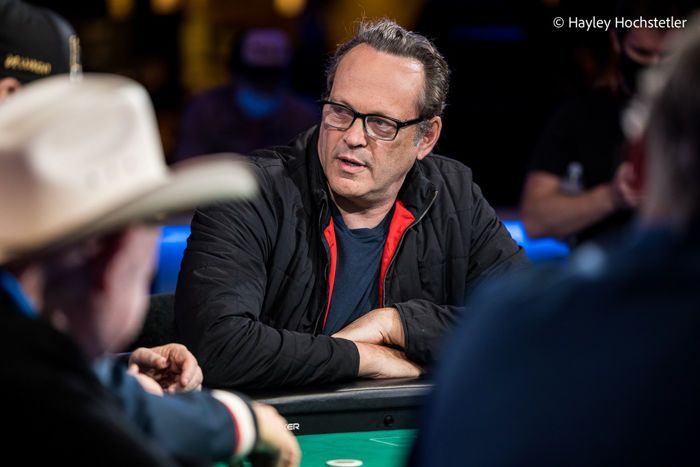 No Vaccine and Mask Requirements
Notably omitted from the rules and requirements for the 2022 WSOP are requirements for masks and vaccines, both of which were required at last year's series.
Last year's vaccine requirement for players and related COVID-19 protocols elicited strong reactions across the poker community, with some players going as far as boycotting the series.
This year's WSOP is already fixing to be less controversial, as a WSOP announcement explicitly states that there will not be vaccination or mask requirements.
"There will be no vaccination requirement to play in the tournament."
"The WSOP will follow local, state and CDC guidelines relating to COVID-19 that are in effect during the event. While there will be no vaccination requirement to play in the tournament, players will be accountable to follow CDC guidelines appropriate to them as individuals," the announcement states.
The announcement goes on to say that "based on current state guidelines masks will not be required," meaning players will no longer have to wear masks when stepping away from the table.
However, it is worth noting that the WSOP's rules are based on local and federal health guidelines and could change based on the severity of the pandemic.