Thirteen years ago, the World Series of Poker (WSOP) Main Event went on just its second-ever November Nine hiatus. When they did, Steve Begleiter sat third in chips behind Darvin Moon and Eric Buchman, but ahead of other players like Jeff Shulman, Phil Ivey, and eventual champ Joe Cada.
Begleiter wound up finishing in sixth place for $1,587,160, which was his first-ever documented tournament cash on the Hendon Mob. Since then, he's only added two other scores, one in August 2009 and the other in June 2016 when he finished 428th for $3,862 in the WSOP Event #41: $1,500 Monster Stack.
So, whatever happened to the former head of corporate strategy at Bear Stearns and married father of three?
"I'm not a professional. I started maybe in 2007. I played the Main Event in 2008, and between 2008-09 I put a lot of time into the game," Begleiter recently told PokerNews. "Obviously in 2009, I caught lightning in a bottle. Very little bad stuff had happened to me. I hadn't had that many two outers, or four hours with no cards. I probably played the Main Event the next five or six years, and I busted myself once or twice, but basically, all those bad things I thought only happened to other people happened to me."
He continued: "There were no results to show for it. Then life sort of got in the way – aging parents, work, stuff like that. I stopped going for a few years and really just limited my poker to friends in the community that I live in. This year I turn 60 and the present my wife is giving me is I can play as many poker tournaments as I can fit into my schedule."
Family & Friends
Few players had as big a rail as Begleiter did back in 2009. Not only was his wife, Karen, in attendance, and his three children – Joshua, Caroline, and Aaron – waiting in the hall (they weren't old enough at the time to enter the gaming area), but he also had over a hundred friends and family in the crowd.
"It was just a great shared experience and I'm still friends with many of those people today."
"It was one of the thrills of a lifetime," he recalled fondly. "If you remember, I had won my stake in a local tournament, so I had 20 partners. I had a 100 friends and family out there. It was just a great shared experience and I'm still friends with many of those people today. Looking back, it was a really, really fun time."
While it was a fun time from a personal perspective, the devout New York Giants fan certainly didn't get the result he wanted, especially after starting third in chips. It begs the question, was he a fan of the November Nine or did he feel it ultimately hurt him?
"I like the November Nine experience from the experience standpoint. I was running so good, I was so confident, and felt so immortal it probably would've been better to keep playing. It probably would've been in my best interest. The reset gives everybody a chance to study, train, and watch the tapes. You're never really the same player once you get other voices in your head. I think if we just kept playing it probably would've been to my advantage, but experientially, it was much better having the November Nine. The ability to get all of the friends and family out there, I think that's missing now, it's not quite the same."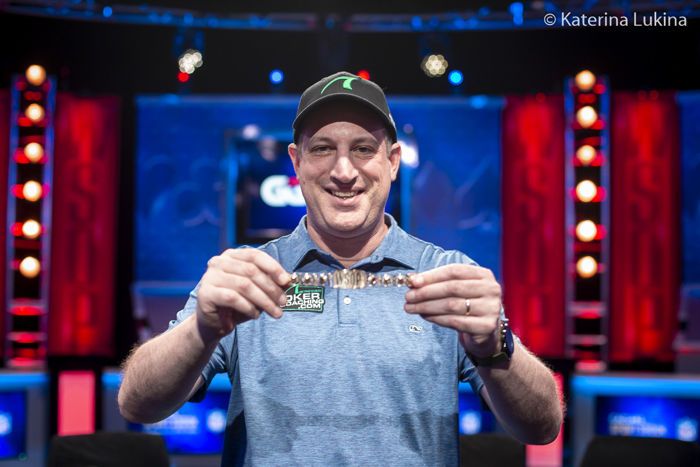 More than a decade later, one of Begleiter's friends, Gershon Distenfeld, would make the WSOP Main Event final table, but without a November Nine. In fact, it was as a part of the hybrid tournament at the 2020 WSOP, where Distenfeld was first to fall and donated all proceeds to charity, much like he'd do after winning a bracelet at the 2021 WSOP.
"A couple of years ago my friend in Boston sends me a blurb from PokerNews," Begleiter explained when asked how he knew Distenfeld. "It describes a hand that Gershon played in a relatively modest buy-in tournament from Parx. That got us connected sort of, and then he had that great run at the 2020 WSOP Main Event final table. He worked with Jonathan Little, who I worked with, so I was definitely rooting for him. We've stayed in touch since then."
Distenfeld and Begleiter connected last fall when both played the 2021 WSOP Main Event, though neither had any success. For Begleiter, it was the first time he'd played in five years.
Remembering Darvin Moon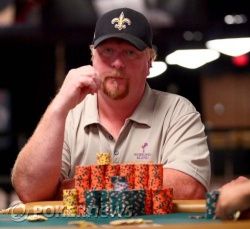 In September 2020, Darvin Moon passed away at 56. Poker's "everyman" from 2009 may not have won the WSOP Main Event (he finished runner-up for $5,182,927) but he certainly left his mark on the game.
"I never really played with him until we got 10-handed," Begleiter remembered. "Obviously, I watched him a lot on ESPN, everybody watched everybody. He was the chip leader and I was third in chips. My coaches said to stay away from him, Ylon Schwartz said that. I was like, 'No, he has all the chips and is not a pro, I want to play big pots with him. How am I going to outplay Phil Ivey over 12 hours? But I might win big pots from Darvin Moon, so I was expecting big confrontations."
Ultimately, on Hand #187 of the final table, Moon would eliminate Begleiter when his ace-queen cracked pocket queens thanks to an ace on the river.
"Over the years we'd run into each other and talk. He was a really nice guy. Good demeanor," Begleiter added. "My interactions with him were really positive and I was very sad when I learned of his passing."
Playing Against Phil Ivey
While Begleiter fell in sixth place, he did manage to last a dozen hands longer than fan favorite Phil Ivey. So what was it like to play against one of poker's best on the biggest stage?
"Back then it took eight days to make the final table. I first played with Phil on Day 6. I was updating my group, I had a Blackberry back then," Begleiter recalled. "The first hand I played with him I had pocket nines. I have a really good memory for old hands. The flop comes with two queens and a four. He was the aggressor. He bet, I called. There's no way Phil Ivey has a queen here, right? There's two more rags and he bets the river. I quickly call because I'm sure my nines are good and he can't have a queen. He doesn't have a queen, he's got pocket aces. I did not see that coming. It was like you're looking to your right and a train hits you from your left."
For Begleiter, playing against the 10-time bracelet winner was a mix of both exhilaration and terror.
"Phil Ivey, what I noticed about him, he's very polite, but he's a predator, and I mean that in a good sense. He was laser focused, his eyes were on everything, he missed nothing, his face gave away nothing. He was a predator in a good sense. I wouldn't say a lot of fun playing with him, but I had a lot of fear playing with him."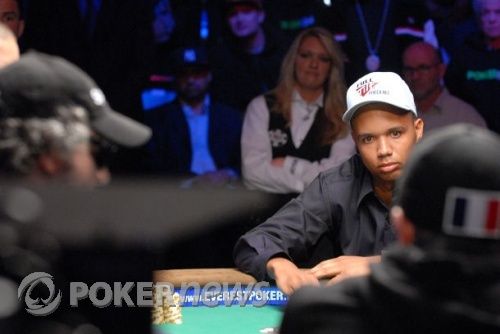 Begleiter was then keen to talk about a big hand, one of those "what if" moments a player can't help but think about after the fact.
"We were seven-handed and I opened with pocket sevens," Begleiter explained. "Phil Ivey is in the big blind and he's pretty short. He calls. The flop is jack-king-queen two diamonds. He checked, I bet, he called. I'm done betting he because it's Phil Ivey. Another jack goes check-check, and then a rag. He bets 35% of pot, which was about half his chips. I had watched every hand of Phil Ivey that I could on YouTube and I noticed that when he had big hands he made big value bets, like 80% of pot. So, what does 35% of pot mean? But what can I beat?"
He continued: "I have sevens and it's Phil Ivey. If I call and lose, there's like 3,000 people here rooting for Ivey, I'm going to look like an idiot … I thought about it and folded. When they showed that hand on ESPN, he had
. If I was playing you at a $2/$5 cash game I look you up there, but Phil Ivey at the WSOP final table, I gave him the respect because I didn't want to be the idiot who gave Phil Ivey chips. I still remember that, I'm sure he doesn't. I kind of wish I'd called but I didn't."
What's Next for Begleiter?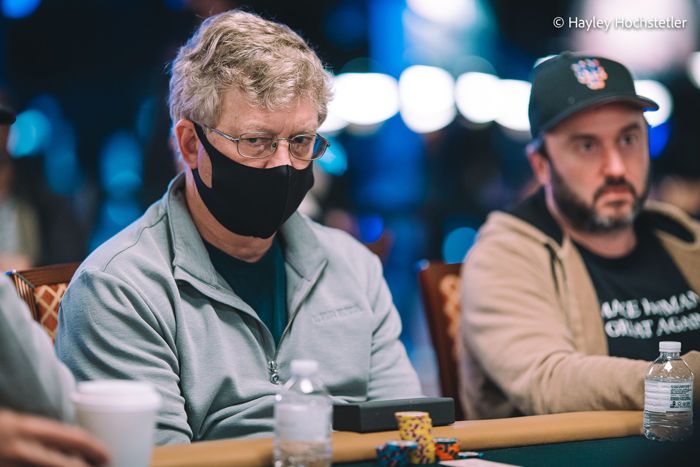 As mentioned earlier, Begleiter has permission from the wife to play as much poker as he'd like. He's already taken advantage of that by playing the WSOP Main Event last fall and a series down at South Florida's Seminole Hard Rock.
Those stops helped knock the rust off a bit, and ideally will get him ready for the next tournament on his radar, the $10,000 buy-in, $10,000,000 GTD 2022 Wynn Millions in Las Vegas.
"I've been pretty dormant but this year I'm trying to have a bit of a renascence," he said with a smile.