Eugene Katchalov is one of the millions of Ukrainians searching for safety as Russia invades his native land. The former poker pro, who sits atop Ukraine's all-time poker money list according to The Hendon Mob, has been tweeting about his situation, giving his followers a glimpse into civilian life during war.
Russian President Vladimir Putin ordered a full-scale invasion of Ukraine Thursday, unleashing a ground attack Europe hasn't seen since World War II. Some fear this could be the beginning of World War III, while others believe those predictions are off-base.
Katchalov, who retired from poker in 2018, is Ukraine's all-time winningest tournament player with $9.2 million in cashes while Yevgeniy Timoshenko is in second place with just over $7.8 million.
Seeking a Safe-Haven
Over the past few years, Katchalov has spent his time in esports and as the co-founder of QLash, a professional esports organization. At present, however, he's more focused on staying safe.
Hey guys, I'm in Kiev, #Ukraine. Woke up to the sound of a distant explosion and decided to leave the city with my… https://t.co/J5WcYlRooo
Katchalov resides in Kyiv (or Kiev), the most populous city in Ukraine with over 2.9 million residents. Russia, a powerful nation with three times the population of Ukraine, borders Ukraine's east coast, and has already launched strikes in Kyiv, the capital city on the north-central part of the country.
Ukrainian officials have already reported dozens of deaths from the conflict, including some civilians caught in the crossfire. Katchalov has said traffic in town is "crazy" and that thousands of locals are attempting to flee the country all at once. He fears that even if he tries to leave, the gas supply won't even be enough to make it to a neighboring border.
According to the United Nations, several thousand have already fled the country, which could lessen the traffic if Katchalov decides to flee on Friday.
Seems like it may be better to stay put as there may not be enough gas to make it to the border and traffic may be… https://t.co/stLF0Gjv5K
The former poker star informed his Twitter followers that he found a few hotel rooms in a local village and "will likely spend at least a few days" there. Later in the day, he decided to change up his plans and said he expects to head toward the border on Friday and anticipates being stuck in "massive traffic and hoping there will be gas to fill up along the way."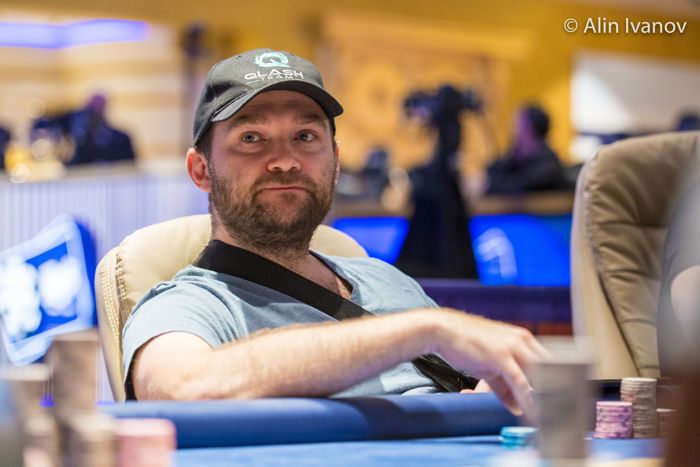 Civilian Life During Combat
When Putin's military attacked Ukraine on Thursday, millions of innocent civilians such as Katchalov were put in harm's way. As such, innocent people, including children, are now living in a state of fear, not knowing what may happen next. One of those individuals is Katchalov, who has given his Twitter followers a glimpse into what it's like to live in a nation that is under attack.
Just heard a few really powerful explosions. Was quite far but still unnerving. Likely somewhere near Kiev. #Ukraine
"Feels surreal, like being inside of a war movie. Don't know anyone who expected it to get this bad," Katchalov tweeted.
The esports enthusiast said he has friends in Kiev with newborns and fears for their safety. He's stuck in a tough situation, which he explained in one tweet. If he leaves town, he risks running out of gas and getting stuck in the middle of a highway, but if he sticks around, he's concerned about losing internet and power, and the potential of the Russian invasion worsening.
Katchalov has a lengthy history of playing his cards right. But he's never experienced such a serious situation where one wrong move would be far more costly than losing a pot on a failed bluff. The former PokerStars Team Pro member may have seen the conflict between Russia and Ukraine getting to this point years ago.
"What is happening right now between Russia and Ukraine is essentially a political war, and this saddens me a lot," Katchalov told PokerNews in a 2015 interview. "The two countries used to be like cousins, if not brothers to each other. But now, the propaganda both on the Russian and the Ukrainian side is so severe that is causing some very heated emotions and is making people angry at each other."
At the time of publishing, Ukrainian President Volodymyr Zelensk disclosed that 137 of his troops have been killed in combat.
PokerNews will continue to monitor Katchalov's situation. You can also follow him on Twitter @EugeneKatchalov.