Artur Martirosian was already in an exclusive club of GGPoker players who had triumphed in the Super MILLION$ three times. Not that club has even more exclusivity because the Russian grinder joins Niklas Astedt and Michael Addamo as the only players to have secured four Super MILLION$ titles.
Martirosian sat down second in chips with less than half the stack size of chip leader Mike Watson. Martirosian never gave up and secured his fourth title, and $394,326, under the watchful eyes of Kevin Martin and Eugene Katchalov on GGPoker's YouTube channel.
Super MILLION$ Season 2 Episode 35 Final Table
| Place | Player | Country | Prize |
| --- | --- | --- | --- |
| 1 | Artur Martirosian | Russia | $394,326 |
| 2 | Mike Watson | Croatia | $309,184 |
| 3 | Manuel "OPPikachu" Fischer | Austria | $242,426 |
| 4 | Weiran Pu | China | $190,083 |
| 5 | Jeff "DollarVig" Berwick | Canada | $149,041 |
| 6 | Simon Mattsson | Norway | $116,860 |
| 7 | FJAGMA | Canada | $91,628 |
| 8 | Sterke Vis | Netherlands | $71,844 |
| 9 | Joao Vieira | Brazil | $56,332 |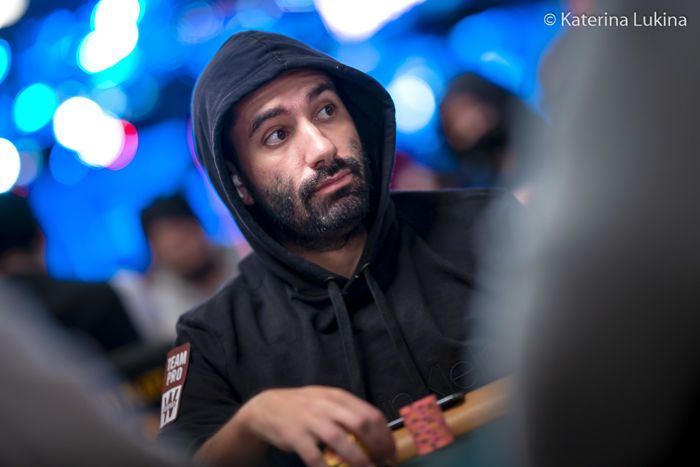 It took almost 30-mins of action for the final table to lose its first player. Joao Vieira limped in from the small blind with pocket jacks before calling off his 15 big blind stack when Weiran Pu moved all-in from the big blind with ace-trey. An ace on the flop and a wheel on the river for Pu resigned Vieira to a ninth-place finish.
Pocket jacks remained true a few hands later and sent Sterke Vis home in eighth. Manuel "OPPikachu" Fischer min-raised to 120,000 from early position with pocket sevens, Vis three-bet all-in for six big blinds with nines, only for Martirosian to four-bet to 760,000 with jacks in the hole from the big blind. Fischer folded, and the five community cards ran ace high, and Vis busted.
"FJAGMA" busted on the very next hand after three-betting all-in for eight big blinds with ace-six after Weiran Pu opened to 132,000 with king-jack. Pu called, flopped a king, and sent the all-in player to the showers.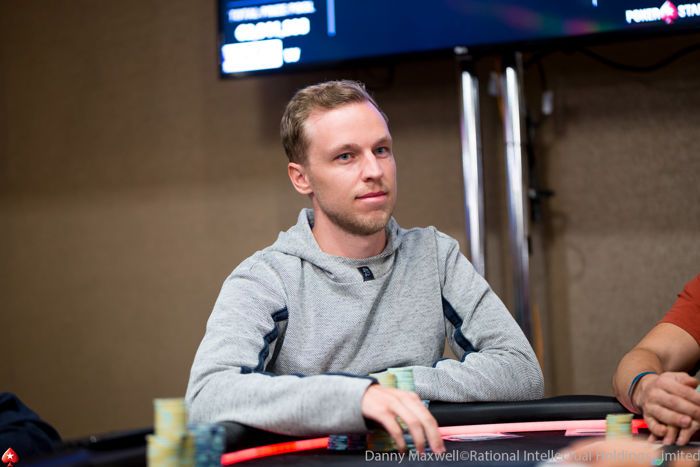 The eliminations continued with the demise of Simon Mattsson approximately 20 minutes after FJAGMA crashed out. Blinds had increased to 35,000/70,000/8,500a, and Pu raised to 154,000 with pocket nines. Mattsson responded with a three-bet to 434,000 with ace-king of hearts, only for Watson to wake up in the small blind with a pair of aces! Watson made it 854,000 to go, which folded out Pu, but Mattsson pushed his 2,757,838 stack over the line. Of course, Watson instantly called. The aces held and Watson's stack soared to more than 6.9 million with his nearest rival on 4.4 million.
The final five became four with the elimination of Canada's Jeff "DollarVig" Berwick. He open-shoved for only 4.5 big blinds with a pair of deuces in the hole but his timing was off because Fischer laid in wait in the big blind with pocket tens and made the call. Fischer flopped a set and Berwick was drawing dead on the turn.
Fourth-place and $190,083 went to Pu in a cooler of a hand. Fischer opened the betting with a min-raise to 200,000 from under the gun which Pu called on the button. Martirosian called from the small blind, meaning it was three-ways to the queen-queen-jack flop. Martirosian checked, Fischer also checked, and Pu tested the waters with a 287,500 bet. Only Fischer called. The turn was a five, and Fischer checked again. Pu set the price to continue at 887,750 and Fischer paid the asking price. An ace on the river saw Fischer check for a third time, and Pu move all-in for 2,572,252 into the 3,100,500 pot. Fischer snap-called and flipped over queen-jack for a flopped full house, crushing Pu who had turned a smaller full house with his pocket fives!
Fischer was the next player out of the door despite having almost twice as many chips as his final two opponents at the start of three-handed play. First, he lost a large pot to Watson then the rest of his stack to Martirosian. Martirosian made it 352,000 to go from the button with pocket eights and eventually called when Fischer moved all-in from the big blind for 5,845,610 with pocket threes. An ace-high board sent the tournament into the heads-up stage.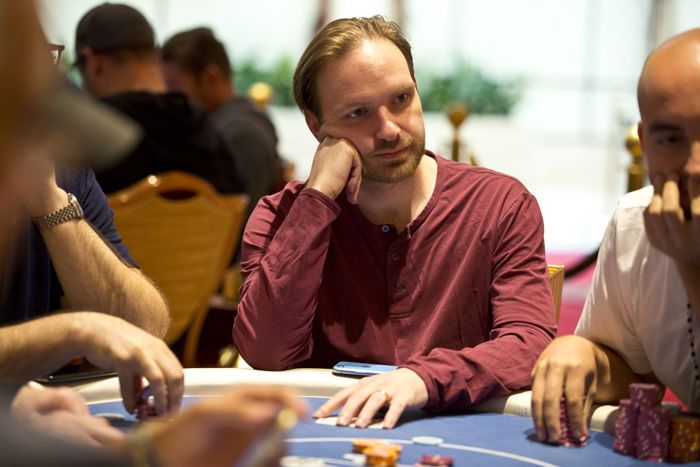 Martirosian held a 2.5-to-1 lead over Watson going into heads-up and it did not take too long for him to get his hands on Watson's stack. The final hand was an epic encounter that saw Martirosian pull off a triple check-raise to win the tournament.
The hand started with Watson limping in with six-deuce of diamonds, and Martirosian calling with queen-ten. Martirosian flopped trip queens with a gutshot straight draw while Watson had nothing but air. Despite this, Watson fired a 200,000 bet after his Russian opponent checked. Martirosian check-raised to 440,000, and was called. Martirosian check-raised Watson's 332,500 turn bet to 840,000 when a deuce turned, and Watson called. The river was another deuce, improving Watson to a worse full house than his opponent. Martirosian checked once again, Watson bet 1,505,000 and called off the 426,539 chips he had behind when Martirosian check-raised all-in. Game over for Watson and Super MILLION$ title number four for Martirosian.