PokerGO Vice President Mori Eskandani told viewers Season 9 of High Stakes Poker is the "best ever." If Monday's season debut episode is any indication, the Poker Hall of Famer wasn't kidding.
The first episode, which is available on the PokerGO app, features a poker fan's dream table, with legends of the game such as Tom Dwan, Doyle Brunson, Daniel Negreanu, Phil Ivey, and Patrik Antonius. High Stakes Poker newcomer Kim Hultman, a casino streamer, 2021 World Series of Poker Main Event champ Koray Aldemir, and James Bord also appeared in the $100,000 minimum buy-in $200/$400 no-limit hold'em cash game.
Rough Start for Dwan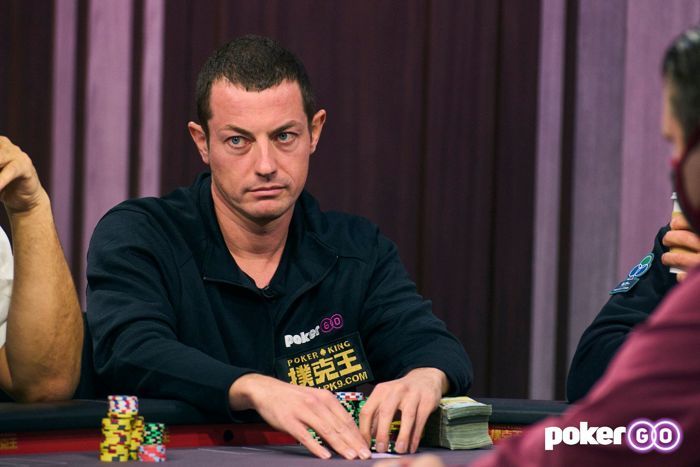 Dwan has long been famous for crushing it on High Stakes Poker (among other things). He's run pure on the show for so long, and even he has admitted the breaks have gone his way numerous times on the popular poker show, but the luck wasn't on his side during the first episode of Season 9.
Early in the show, he played the biggest pot of the episode, and the outcome wasn't very good for "durrrr." Brunson raised to $1,200 from early position with the
and a sneaky Bord just called with his
. Dwan, on the button, bumped it up to $5,500 with the
, Brunson folded, and then Bord four-bet to $25,000.
Dwan decided to jam all in for about $97,000 and his opponent, who had just a few thousand fewer chips, snap-called. They agreed to run it twice.
The first board ran out
and the second was
, both favorable to Bord who shipped the pot outright. That meant it was rebuy time for Dwan.
Here's a look at the stack sizes shown about midway through the episode:
| Player | Stack |
| --- | --- |
| James Bord | $182,100 |
| Doyle Brunson | $118,200 |
| Koray Aldemir | $116,300 |
| Daniel Negreanu | $104,700 |
| Tom Dwan | $103,600 |
| Patrik Antonius | $98,300 |
| Phil Ivey | $96,200 |
| Kim Hultman | $79,700 |
World Champion Tangles with Antonius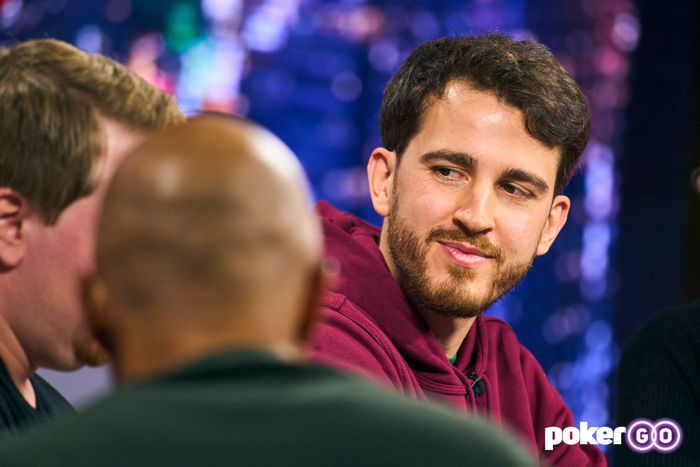 Aldemir, fresh off winning the WSOP Main Event made his debut appearance on High Stakes Poker. Unfortunately for him, it wasn't quite as pleasant of an experience as the Main Event was for the German poker pro.
In one of the most intriguing hands during the first episode of Season 9, the reigning world champion raised to $1,200 with the
and Antonius three-bet to $4,000 with the
from the small blind.
The flop of
hit both players and it was clear a pot was brewing. Antonius, drawing to a straight, led for $6,000 and his opponent called. When the
hit the turn, Antonius checked, and sensing trouble, the WSOP winner checked behind. But the
was a trouble card for Aldemir as it gave him two pair, which was no good.
With $20,000 in the pot, Antonius went for an over-bet of $30,000, and Aldemir couldn't find a fold. The Finnish poker legend took down an $80,000 pot.
Ivey Quiet
Ivey sat silently for most of Monday's opening session, folding nearly every hand. He did play one key pot against Hultman, who checked back top pair on the flop in position, which allowed the poker G.O.A.T. to spike trips on the turn and inevitably win a sizable pot.
Negreanu and Brunson were both fairly active during the game. "KidPoker" pulled off a solid river bluff with trips against Hultman, who had the
on a four-spade board. He appeared to be headed towards winning a monster pot against Brunson in a hand where both players flopped a flush draw — Brunson also had a gut-shot straight draw — but Negreanu had the nut flush draw and top pair.
Neither player improved on the turn nor river and "DNegs" took down a small pot. Such a tease.
High Stakes Poker will return at 5 p.m. PT next Monday on PokerGO. Most of the current cast of characters will return, along with Jean-Robert Bellande. PokerNews will bring you a recap after the broadcast
Free to Play Slots
---
*Images courtesy of PokerGO.