We've all heard basic beginners poker strategy before, and poker forums are awash on the best advice for players just starting out on their poker journeys. Whether you're a cash game player or a wannabe tournament crusher, there is a lot to be said for seeking out the advice not only of your peers but of players that are better than you.
And when speaking of the best player you could hope to learn from, you can't go far wrong with GGPoker ambassador Daniel Negreanu. Owner of six World Series of Poker bracelets and over $45 million in live earnings, he's taken some time to speak with PokerNews and give us his top three pieces of poker advice.
Hand Selection
"Make it easier on yourself, and just play super tight"
The first piece of advice Negreanu has is if you are a true beginner. He says the most important step is simply learning what hands to play, and what hands to fold.
"As a beginner, I would suggest playing as conservatively as possible until you get more hands in and have a better understanding of the game. It's much easier post flop to play a hand like
than it is
, which might put you in bad situations where you don't know what to do. Make it easier on yourself, and just play super tight."
---
Related: Why Hiring Daniel Negreanu was GGPoker's Smartest Move to Date
---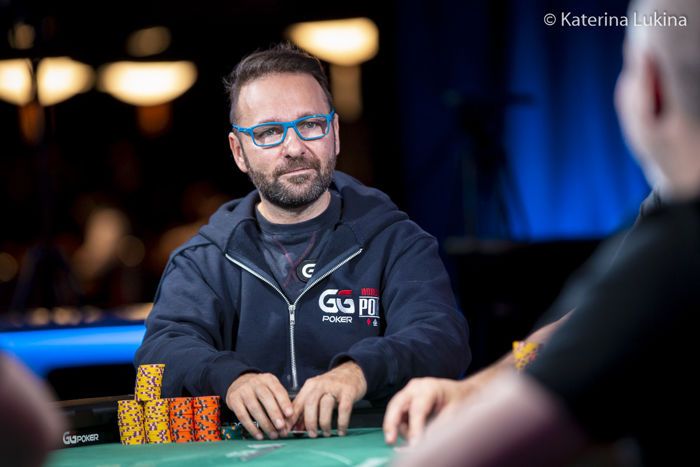 Work on Post Flop Play
The next step according to Negreanu is to take it to the streets. Postflop play contains many nuances, but that's the next step for poker players after they've gotten a good grasp of starting hands and how to bet them.
"Preflop stuff can be memorized," says Negreanu. "But it's not quite as easy for post flop play. It's far more complex and it's what separates the pros from the rest. Everyone can follow a preflop chart, but the real tough decisions come on the flop, turn, and river.
This is something that requires lots of practice! The more reps you have in a scenario the more likely you will recognize the correct play the next time."
---
Related: Postflop Strategy Against Players Who Continuation Bet Too Much
---
Learn From Your Mistakes
Even a player of Negreanu's calibre makes mistakes at the poker table, but he says it's how you learn from these mistakes and analyze the situations that will help your play.
"You will always make mistakes. Learning nothing from those mistakes is the biggest mistake you can make. Post session, go over some of the trickiest spots you encountered and see if there was a better way to approach it. Also, as a learning tool take advantage of all the free streams done by so many young pros today."