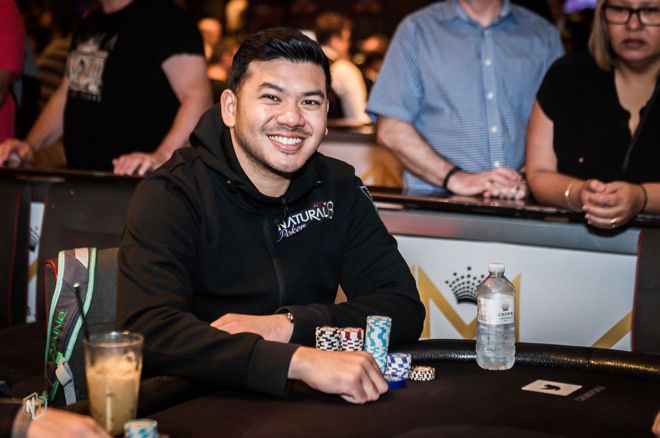 The pandemic offered many people the opportunity to discover poker for the very first time. A whole new "generation" of poker players are looking to improve their game and get their first big score. PokerNews spoke with Natural8 Ambassador Michael Soyza who says that new players usually fall into one of two categories, each with their own recommendations for how to proceed with the game of poker.
---
The World of GTO and Where to Start
Poker in 2022 is way different compared to when I first picked up the game in 2008. Gone are the days of simply sitting down to play and still turning a profit! We are now firmly in the era of Game Theory Optimal (GTO).
These days, the average standard of poker has increased significantly and the cost of not educating yourself as a poker player and studying can be disastrous. Fortunately, there is an abundance of high-quality strategy content for someone getting into the game. Whether it's free or paid, these can make it easier for players to learn the game, and perhaps get really good!
However, before you get sucked into the world of GTO and start sifting through all the poker training sites available, ask yourself this simple question, "What is poker to me?"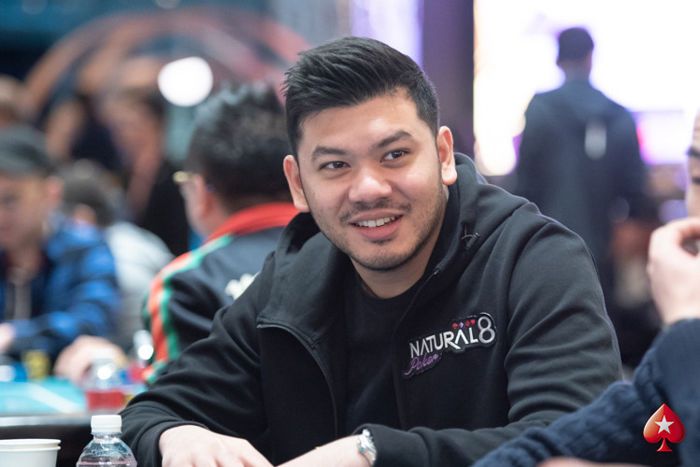 What is Poker to Me?
Some people play poker for entertainment, some treat it as a social activity to network and some consider it a serious career. Whatever the case, it is important that you determine why you play poker. This will then help you set realistic goals and reduce potential frustration as you go along your poker journey.
Being objective about your "why" is also really important in order to align commitment, effort and results. For example, if you are a billionaire and say you play poker as a source of income, this might not be objectively accurate as you have other far more profitable activities for this purpose. It is more likely that you play poker for its entertainment value and challenge.
---
10 Hold'em Tips: Calculating Your Win Rate
---
We can categorise most new players into two general categories:
Those who play for entertainment (including social reasons).
Those who want to turn pro and play full time as their primary source of income.
Here's some advice for both categories of players. Remember, these are my personal views, so take them with a pinch of salt and do your own research and make your own decisions.
Playing Poker for Entertainment
For those that play poker as a source of entertainment, I would give the following advice:
Players need to decide if they are alright with losing money playing poker and treating it as an entertainment expense. If you are, then great. This allows you to enjoy the game without having the pressure to be profitable. However, make sure you set your loss limits and adhere to them to avoid turning a fun hobby into a life-ruining disaster.
If you'd prefer to be a profitable player, while still primarily playing for entertainment, decide how much time and effort you will commit to make this a reality. Becoming a profitable poker player is hard work, and your win rate is directly proportional to the time and effort spent playing and studying.
7 Tips to Take Your Poker Game From "Meh" to Amazing
So if you are busy with life and time is scarce, use it wisely and accept that you cannot improve as fast as you would like to and it may take some time for you to achieve your goals.
What is important is to not compare your skill level and win rate to others, especially professional players who eat, sleep and breathe poker. Don't be discouraged or feel frustrated if you make some mistakes. Just learn from them and improve at your own pace.
Poker is a complex game with many abstract theories and concepts. As a beginner, trying to understand these concepts and theories on your own can be a challenge. A little help goes a long way, so having a course or coach to guide you along the way will significantly speed up your improvement and understanding of the game.
The difference in skill between someone who has basic knowledge of the game and someone who has zero knowledge of the game is substantial. Also, if you can afford it, don't pinch the pennies in buying a good course. Look at it as an investment into your future win rate.
---
Read More: Michael Soyza Explains Fold to Bryn Kenney in Biggest Tournament Ever
Playing Poker to Turn Pro
For those that want to turn pro and play full time:
Firstly, make sure you are absolutely sure that you want to take up the challenge. The road to becoming a profitable professional poker player is long and hard and playing poker for a living is no longer as attractive as it once was.
If money is your chief priority, consider other options. Competition these days is tough and unless you make it to the top of the top, the amount of money to be made is average. Even if you have the work ethic, discipline, dedication, and talent required to make it to the top, the income ceiling of poker is pretty low unless you have access to really good private games, which most people do not.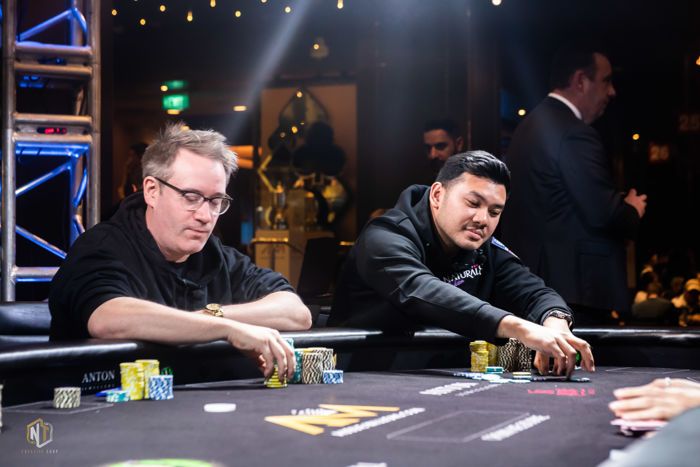 It used to be that entry-level positions in traditional jobs paid significantly less than the average yearly win rate of a decent poker player. However, this is widely no longer the case. Besides that, how much you make playing poker is directly proportional to your volume of play and you will need to keep playing to sustain the same level of income yearly.
The life of a poker pro can also be extremely stressful. Variance is a thing and downswings will definitely happen. Accepting this reality and being able to handle the stress is paramount if you want to become a good poker pro.
The biggest benefit of being a professional poker player is the freedom and lifestyle it brings. Not having to answer to a boss and having the flexibility to do whatever you want whenever you want is liberating. It comes at the cost of stability and a lot of variance, but to some, it is worth the risk.
For anyone wanting to become a professional poker player, make sure you are aware of all the facts and make an informed objective decision after weighing all the pros and cons. Having a backup plan in case you do not make it is advisable. If you think this path is for you, by all means, go for it and give it your best shot, instead of wondering what could have been. May variance be always on your side.