Arlie "Prince Pablo" Shaban has been crushing it on the Ontario-only PokerStars site since its launch on June 28, 2022. The popular member of Team PokerStars appeared on the PokerStars Blog last month following an incredible couple of months that saw Shaban win PokerStars Ontario tournaments, finish as runner-up in two, and turn combined profits of CAD$36,532.
That profit tally has soared since the launch of the inaugural PokerStars Ontario Championship Of Online Poker (ONCOOP) because Shaban has made the series his own, taking down an almost unbelievable four ONCOOP titles, including a pair on the same night!
19+. Gambling can be addictive, please play responsibly.
Everything You Need to Know about PokerStars Ontario
Shaban's first ONCOOP victory came early in the series in the ONCOOP 11-L: CAD$30 NLHE 7-Max PKO, an action-packed event that drew in 371 Ontarians to the tables. They fought it out for a slice of the CAD$10,128 prize pool, and Shaban captured the largest slice of the pie, CAD$1,923 to be exact, when one includes bounty payments.
I AM AN ONCOOP CHAMPION! Took down event 11-L last night which was a $30 buy-in for $1900! @PokerStars https://t.co/TJ7PBxbRXQ
Only two days later, Shaban found himself at the final table of another bounty tournament, ONCOOP 22-H: CAD$300 7-Max PKO Thursday Thrill. The often-animated streamer, who wears his heart on his sleeve, defeated "dsuirrels" heads-up to win CAD$3,741 from the main prize pool and CAD$6,862 worth of scalps, for a combined score worth CAD$10,603.
WON $10,604 AND ANOTHER ONCOOP CHAMPIONSHIP LAST NIGHT!! Took down event 22-H which was a $300 PKO Thursday Thrill.… https://t.co/lI86CFlV7U
Determined to ride his heater, Shaban continued grinding ONCOOP events, and it did not take long before he had another final table and victory under his belt. ONCOOP title number three came in the ONCOOP 41-L: $50 NLHE 8-Max, which was worth CAD$2,045. Amazingly, Shaban triumphed in ONCOOP 42-L: CAD$30 NLHE 8-Max PKO for an additional CAD$1,777 on the same night! Incredible work by that man.
Will Shaban Secure More ONCOOP Titles During This Series?
With another 40+ ONCOOP events still to play, there is every chance Shaban will help himself to another top prize. Indeed, it would take a brave person to bet against another Shaban victory because the man is on fire right now and crushing all that stand before him.
Look out for Shaban's famous "Prince Pablo" alias during the upcoming ONCOOP Main Events, of which there are two. The $50 low Main Event comes with a $40,000 guarantee, while the $500 buy-in high Main Event guarantees an impressive $200,000. Both shuffle up and deal at 5:05 p.m. ET on October 16.
You can check out the full $2 million guarantee ONCOOP schedule here.
Join Shaban in the Exciting ONCOOP Events
PokerStars Ontario is only available to poker players physically located in the province of Ontario. This has been a requirement for PokerStars since June 28, 2022. It only takes a few moments to either sign up for your first PokerStars Ontario account, or migrate your old PokerStars.com account to its Ontario equivalent.
---
How to Migrate Your PokerStars Account in Ontario
---
All you need to do is follow this simple step-by-step guide, and you'll have your PokerStars Ontario account set up in next to no time at all.
Eligible iGames conducted and managed by iGO are only available to those physically present in the Province of Ontario. PokerStars operates pursuant to an agreement with iGaming Ontario.
For more information, visit the Ontario Players Homepage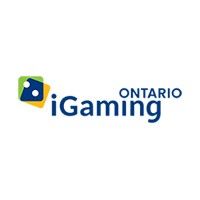 This is an advertisement