The pandemic affected poker in so many different ways. Live tournaments cancelled around the world, with the online landscape evolving to adapt to the vast amounts of new players discovering the game.
Away from poker, at the start of the pandemic, many people were worrying about their jobs and livelihoods, including 888poker Stream Team member Josh Manley.
Poker and the Pandemic
When COVID-19 hit, Manley was made redundant and he said it was impossible to find another job. That was wear a long-held love for the game of poker came in.
"Poker had always been there on the side," he told PokerNews. "it's always been a passion and a hobby of mine. But it wasn't until the pandemic that I started to take poker really seriously."
After a friend introduced him to play money poker, Manley sat and played for five minutes and the poker bug had bitten.
"I started playing micro stakes and playing tournaments online, and lost pretty steadily for two years straight! But after some time, some penny dropped somewhere and I started to win."
From a Hobby to a Profession
Over the years, poker became a "nice little side income" according to Manley, who by the time the pandemic hit had moved up stakes to grind $5-$20 tournaments before unfortunately losing his job.
"At that point, I'd had a really good month and my girlfriend suggested I just do poker until we were able to figure things out. So I was like ok, and I then got really into Twitch and streaming."
---
888poker Strategy: 5 Tips to Get Better at Poker
---
Manley says his girlfriend's background in marketing really helped him in setting up his channel.
"They said they saw potential in my channel and it was just a huge boost to me"
"She said, 'If you're gonna do this, let's get it right,' and over time the channel grew nicely, and in a short space of time – six months or so – I got a message from 888poker about a sponsorship opportunity. They said they saw potential in my channel and it was just a huge boost to me."
And how does his girlfriend feel about his poker journey and the path he's forged for himself in the streaming space?
"She's absolutely ecstatic. We've been dating just under four years, and she's just getting into poker herself. She won a $33 ticket in a giveaway, and she came on my stream and played it. We gave her a crash course and she made some good plays!"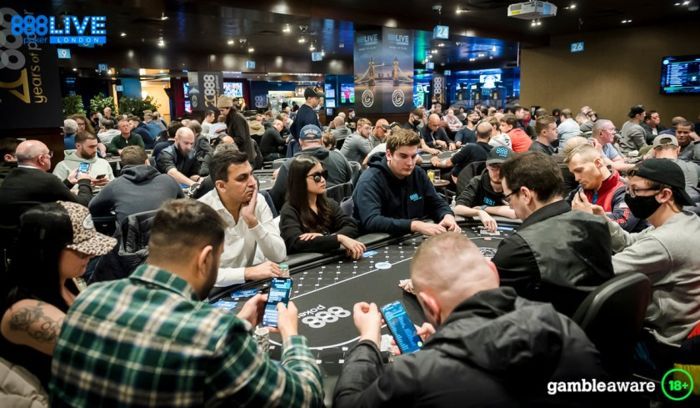 Living the Streamer Life
Having started out watching major streamers like Lex Veldhuis and Kevin Martin, Manley was now also patched up and promoting poker to his passionate audience of fans, some of whom still can't believe the journey he's been on.
"They've all been so supportive the entire way. They message me saying 'Josh, I can't believe this!' I used to stream on a laptop that was running the poker sites, the HUD and the stream software and it sounded like it was going to take off!
"Now I'm sticking to a schedule and streaming 10-5 every day like it's a job! Being an ambassador for a site like 888poker has definitely given me more determination to want to succeed and put the work in.
"All it's made me want is to reach for more and to see how far we can go. Hopefully it's just the beginning."
Celebrate 20 Years of 888poker with the Millions Superstorm Series
Entering the Millions Superstorm Main Event on 888poker will set you back $1,050 unless you manage to bag yourself a set or two via the cut-price satellites running around the clock.
888poker's Twitch channel will be busy throughout the Millions Superstorm series with the stream team bringing coverage of a trio of the series' biggest events.