Aleks Ponakovs has navigated his way to the final table of the GGPoker Super MILLION$ for the tenth time in his career, but this could be his best shot of walking away with the tournament's top prize.
Some 241 players bought into the 30th edition of the Super MILLION$ second season, and only nine of them remain in contention for the $487,256 first-place prize. While Ponkaovs sits down at 6:00 p.m. GMT on February 15 with a commanding chip lead, victory is far from a done deal because the chasing pack is crammed full of talented grinders.
Super MILLION$ Season 2 Episode 30 Final Table Results
| Place | Player | Country | Chips | Big Blinds |
| --- | --- | --- | --- | --- |
| 1 | Aleks Ponakovs | Latvia | 6,252,480 | 104.2 |
| 2 | pitrasyan | Cyprus | 4,090,300 | 68.2 |
| 3 | Daniel Dvoress | Canada | 3,596,041 | 59.9 |
| 4 | Rui Ferreira | Brazil | 2,638,666 | 44 |
| 5 | Yannick "ProbierEs" Schumacher | Austria | 2,081,596 | 34.7 |
| 6 | Sung Joo "ArtePokerTV" Hyun | Hong Kong | 1,811,986 | 30.2 |
| 7 | joyeux | Mexico | 1,773,545 | 29.6 |
| 8 | spaise411 | Russia | 933,732 | 15.6 |
| 9 | Dario Sammartino | Austria | 921,654 | 15.4 |
Watch All The Action Here
Ponakovs has been a familiar face during Season 2 of the Super MILLION$, making 22 appearances including this one. Eight of those entries have resulted in cashes, and this is his third final table spot of the season. Ponakovs has won $311,456 in this season's events, meaning finishing second will more than double his earnings for the current campaign. The fact he sits down with 6,525,480 chips (104.2 big blinds), almost 40 big blinds more than anyone else, means that kind of result is likely.
Cyprus' "pitrasyan" is a relatively unknown quantity at this final table, not least because it is only the second Super MILLION$ they have entered. The Cypriot will all but double their $384,303 GGPoker earnings with a second-place finish. pitrasyan returns to the fray armed with an arsenal of 4,090,300 chips, which are the equivalent of 68.2 big blinds.
Don't Miss GGPoker's Special GGMasters Overlay Edition, $5M Gtd. on March 20
Super MILLION$ Season 2 Episode 30 Final Table Payouts
1st – $487,256
2nd – $375,726
3rd – $289,724
4th – $223,408
5th – $172,271
6th – $132,839
7th – $102,433
8th – $78,986
9th – $60,907
Third place at the restart belongs to the one and only Daniel Dvoress. The talented Canadian is a former Super MILLION$ champion, which is one of the reasons he has banked $11,126,620 on GGPoker alone. His record this season is stellar with 16 cashes and eight final tables from 24 appearances. Those Season 2 cashes add up to $1,563,093, so taking this evening's event down will push Dvoress' earnings for the season through the $2 million mark. Dvoress has 3,596,041 (59.9 big blinds) when the final table commences.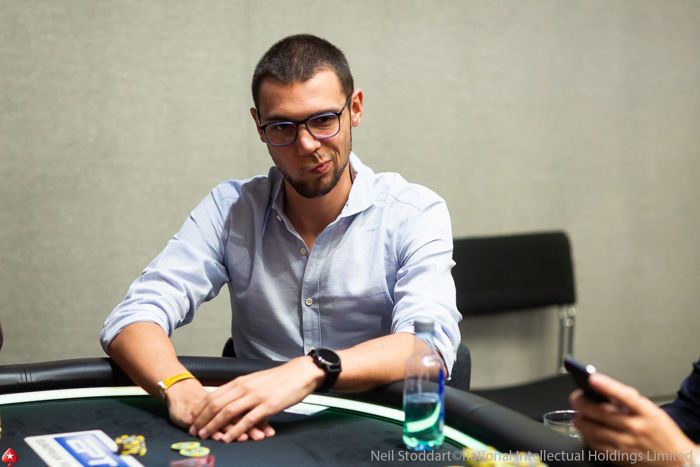 Rui Ferreira of Brazil has a stack of 2,638,666 (44 big blinds), which places him fourth as of now. Some say Ferreira is overdue a victory in this tournament with him now reaching eight final tables. The Brazilian, who has $6,491,791 in GGPoker winnings, could be the dark horse of this final table.
Yannick "ProbierEs" Schumacher is another newcomer to this event and one that has managed to reach the final table in only his second appearance. While Schumacher is not a regular feature of the Super MILLION$, he tears up GGPoker tournaments and already has more than $1.2 million in earning at the site. His 2,081,596 chips (34.7 big blinds) place him fifth when play resumes.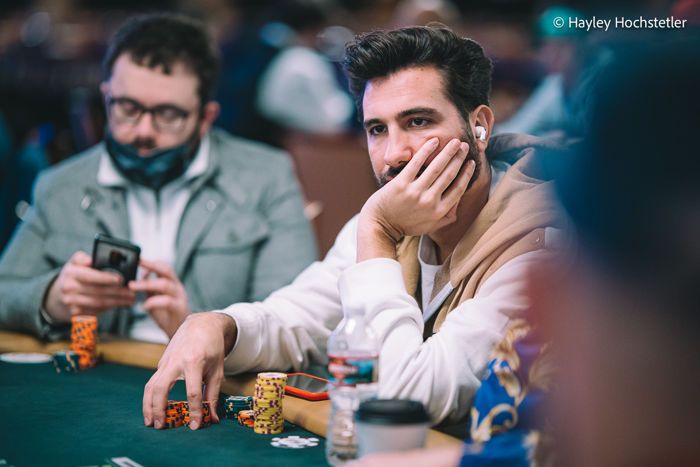 Do not write off the chances of Sung Joo "ArtePokerTV" Hyun despite the Hong Kong-based grinder currently sitting in sixth-place with 1,811,986 chips (30.2 big blinds). Hyun knows how to handle the pressure when there is big money on the table as is evident from him taking down the $3,500 buy-in Wynn Spring Classic Championship in March 2021 for $323,409.
Less than a big blind behind Hyun is where you find "joyeux" with 1,773,545 chips (29.6 big blinds). This is the seventh time joyeux has bought into the Super MILLION$ and the second time we have seen them at a final table. They finished fifth in Episode 27 for $158,689 when Isaac Haxton won. Joyeux will hope for at least the same result this time around.
There is not much to separate the final table's two shortest stacks. Eighth-place with 933,732 chips (15.6 big blinds) is Russian grinder "spaise411" with former Super MILLION$ champion Dario Sammartino on 921,654 chips (15.4 big blinds). Both finalists have a lot of work to do if they are to defy the odds and win this tournament, but both are more than capable of doing so.