A new chapter in poker history is set to begin in four months. The World Series of Poker (WSOP), which is entering its 53rd year, will move to the Las Vegas Strip for the first time, while the historic Horseshoe brand will return by taking the place of Bally's. As the page turns from the Rio All-Suite Hotel & Casino, WSOP officials have a unique opportunity to revamp one of their antiquated products – the Poker Hall of Fame (PHoF).
Below I offer five things I believe the WSOP should implement in 2022 to make the PHoF even more respectable in the eyes of players, industry professionals, and perhaps most importantly, the fans.
Before I do, let me state that I've long been and remain a fan of the game. I also fancy myself a bit of a poker historian and have an affinity for the PHoF. It honors the best and most influential poker characters we've ever seen. Tradition. Nostalgia. Romanticism. The PHoF has it all.
It started with the Binion family, and after their business was acquired by Caesars Entertainment in 2004, WSOP officials like former commissioner Jeffrey Pollak, current WSOP Vice President Jack Effel, and Executive Director Ty Stewart have been tasked with not only carrying on the tradition but also doing it justice.
I think they've done an admirable job in that regard up to this point, but some glaring omissions and future hurdles have brought us to the point that something needs to be done. I can't think of a better time to modernize the PHoF than during the WSOP's return to the Horseshoe, and that's because an often-overlooked fact provides the perfect excuse.
Look to History to Clear the Backlog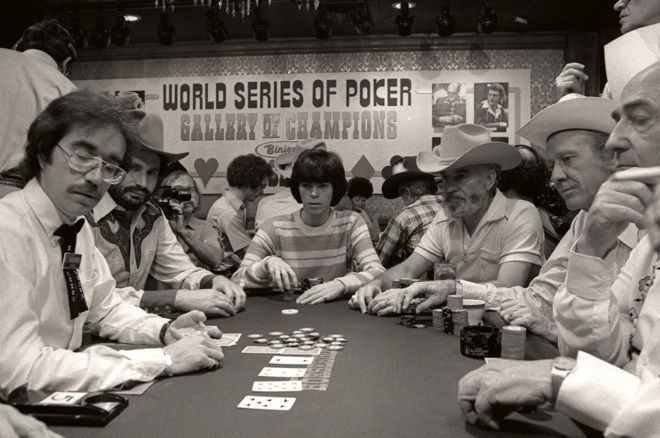 For decades, only one or two players were inducted into the PHoF each year. However, did you know that when the PHoF was established back in 1979 the inaugural class was actually comprised of seven inductees — Sid Wyman, Red Winn, Johnny Moss, Felton "Corky" McCorquodale, Edmond Hoyle, James Butler "Wild Bill" Hickok, and Nick "The Greek" Dandolos.
One of the issues the PHoF faces is a backlog of deserving players, one that's slated to get much worse in the next couple of years as players like Brian Rast, Anthony Zinno, and others turn 40 and become eligible. In another five years or so, many of the original online crushers will come of age and backlog things even further. If the WSOP continues to only induct one individual a year, which they have the past couple of years, there will be a high level of frustration among nominees.
I actually like the PHoF being rather exclusive, so for me personally, limiting inductions to two or three folks each year is the sweet spot (more on that below). However, I recognize the backlog problem and agree a solution must be found. I can't think of a better opportunity for the WSOP to solve this issue than taking a page out of history's playbook.
With the WSOP headed back to the Horseshoe, albeit a new location, they could mark the occasion by honoring the past and saying, "It's not only a new chapter for the WSOP, but for the PHoF as well. For that reason, this year we're temporarily taking it back to 1979 by once again inducting seven individuals for the Class of 2022."
For me, this offers a perfectly viable and legitimate excuse to clear the backlog and then return to the more traditional one or two inductees in 2023.
See why Brian Rast deserves to be in the PHoF!
Need More Than a Class of One
Since the inception of the PHoF, the number of players inducted have varied over the years. Here's a look at how many inductees each year had:
| Inductees | Year |
| --- | --- |
| 0 | 1994, 1995, 1998, 1999, 2000 |
| 1 | 1980-1987. 1989-1993, 1996, 1997, 2001, 2003, 2004, 2009, 2020, 2021 |
| 2 | 1988, 2002, 2005-2008, 2010-2019 |
| 7 | 1979 |
For me, I think the WSOP should return to inducting two players each year with a caveat – every three years induct a third "industry" honoree. As it stands, it's extremely difficult for a non-player to make their way into the PHoF (just ask Matt Savage). With primarily players voting, it's only natural their bias will lay with their peers.
In my opinion there's a long list of industry professionals deserving of the PHoF including but not limited to poker photographer Ulvis Alberts, historian and longtime WSOP media coordinator Nolan Dalla, and authors Al Alvarez (The Biggest Game in Town) and Jim McManus (Positively Fifth Street). There are also dealers, staff, media, and innovators who've devoted their lives to the game, and giving them a legitimate shot at the PHoF seems fair.
Granted, they have a shot in the current format as criteria stipulate "for non-players, contributed to the overall growth and success of the game of poker, with indelible positive and lasting results." However, given the way nominations and voting are set up, it's more of a long shot.
It's for that reason I'd like to see a special industry inductee every three years. This could be separate from the player induction, and wouldn't even have to be subjected to the same voting process. Instead, the honor could be more akin to a "PHoF Lifetime Achievement Award" with the inductee being selected by either WSOP officials, living members of the PHoF, the poker media, or likely the best option, a combination of all three.
Legitimize It with Isai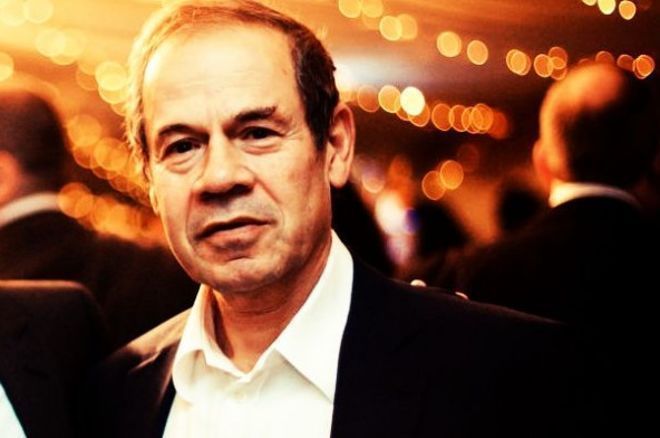 As I stated above, I love the PHoF, but I believe, as many do, that until PokerStars founder Isai Scheinberg is inducted the whole institution just doesn't hold water. Outside of maybe Benny and Jack Binion, no one has done more for poker than Scheinberg.
He helped shape the entire industry, and there's no doubt the game wouldn't be what it is today without him. He's long been eligible, but was seemingly blackballed for years with rumor suggesting officials refused to allow him on the list of nominees with a Black Friday indictment hanging over his head.
He was eventually nominated starting in 2016, and the anti-Scheinberg stance has seemed to have softened since he settled his legal troubles, and the PokerStars founder has actually made the list of nominees once again the past two years. However, he's somehow failed to get enough votes for induction. Again, I think this is rooted in players being more prone to vote for other players, but also maybe a touch of the current PHoF members not being overly familiar with Scheinberg and his contributions.
This could be resolved in one of two ways. First, Scheinberg would be a shoe-in if the "inductee an industry person every three years" idea were to be implements. Second, if they clear the backlog with a larger class this year Scheinberg would no doubt garner one of the coveted spots.
Why I think Ulvis Alberts deserves to be in the PHoF
For many years PHoF voting was split between living members and a select number or respected and qualified poker media, including yours truly. To give the PHoF the respect and legitimacy it deserves, I believe bringing back the media vote is imperative if for no other reason than we tend to have more knowledge and a better grasp of the big picture than the living PHoF members.
"It should be a limited panel of established veterans, those who not only know the game nowadays but also have a firm grasp on its history."
While inductees like Daniel Negreanu, Eli Elezra, and even Doyle Brunson have their fingers on the pulse of the industry, many of those with votes have been out of the game for decades. It's hard to imagine many of them are familiar with the entire crop of nominees each year, let alone with soon-to-be eligible players like Tom Dwan and Phil Galfond. I mean, how much does Berry Johnston know and appreciate online poker?
On the flip side, members of the media tend to be more tied and up to speed on the game. Now I'm not suggesting that every member of the poker media should get a vote. On the contrary, it should be a limited panel of established veterans, those who not only know the game nowadays but also have a firm grasp on its history.
The NFL utilizes a 48-person committee comprised largely of media members, who recently got it right by choosing football-player-turned-poker-player Richard Seymour for the Class of 2022. The PHoF should definitely take a page out of the NFL playbook and get the media involved in the mix.
Establish a Physical PHoF Location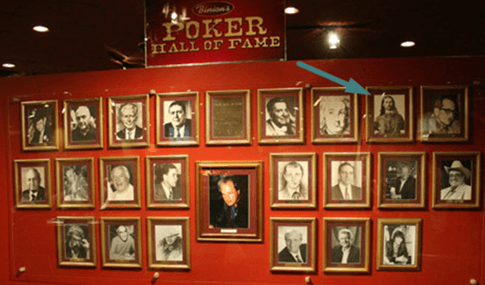 I've long been an advocate of the PHoF having a physical location so as not to be something relegated to an online website. A place where players and fans can visit to appreciate poker history. What better place to do such a thing than the brand-new Horseshoe Las Vegas, even if it's only temporary during the WSOP (heck, why not make it a traveling exhibit the rest of the year and send it to WSOP Circuit stops across the country).
I envision some sort of exhibit featuring portraits of PHoF members with facts and figures of their accomplishments complimented by a wide arrange of poker memorabilia. Years ago, the WSOP actually displayed such momentos in the rotunda of the Rio, things such as temporarily-donated gold bracelets, trophies, and even one of the gold plates Binion's gave away back in the day instead of the bracelets we've come to know. More stuff like that, maybe some old-time photos and a first edition copies of legendary poker books, would just be cool to see.
To execute something like this, WSOP officials could turn to the community for help. There's a long list of both players and collectors with memorabilia (1983 champ Tom McEvoy is one that comes to mind), who may be willing to loan out pieces for such a PHoF exhibit.
Similarly, a lot of individuals might like the idea of donating their poker memorabilia safe in the knowledge they're going to a good cause where they'll be respected and cherished. Even in the unfortunate event of someone's passing, it might be reassuring to know that their bracelet, trophy, pictures, etc. would be going to the PHoF instead of being trashed or given away to a thrift store.
The WSOP has been around for more than five decades and the game of poker itself a lot longer. There's definitely enough history to draw upon to bring to life some sort of physical PHoF.
The Time is Now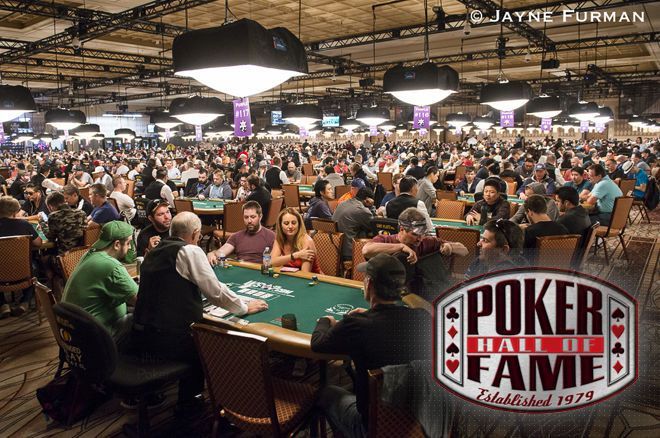 There is simply no better time to revamp the PHoF than to coincide it with the WSOP's new chapter, and I hope that both WSOP officials and living members will take the opportunity to consider some of the ideas presented here, or perhaps to introduce some of their own.
One thing the WSOP did last year, and I hope to see return annually, is holding a PHoF event at the WSOP while hosting the induction ceremony during the same time. Eli Elezra was the first to experience it, and being there to witness it firsthand, I felt it worked well.
I've heard rumblings that the WSOP does in fact have plans for the PHoF in 2022. What exactly those might be I do not know, but I for one am excited if changes are in store.
What is Your Opinion?
Please take a moment to vote in the poll below, and also feel free to share your thoughts with me on Twitter @ChadAHolloway or in the Facebook comments.