For some people it's their dream to become professional poker players and win millions of dollars in tournament winnings. But for others, that's just the first step in a much larger plan.
For former PokerStars Team Pro member Igor Kurganov the next step was philanthropy, by setting up the poker-based non-profit organization Raising for Effective Giving (REG).
And it looks like the next step is by giving the richest person in the world a helping hand when it comes to helping worthy causes.
---
Igor Kurganov: 'Poker Is the Ultimate Riddle'
---
Elon Gives Back
It has emerged that last November Elon Musk gifted $5.74 billion worth of Tesla stock to charity. Musk, who has often been criticized by those who claim he doesn't donate enough of his net worth to charity, was reportedly helped in determining the recipients of the generous gift by Kurganov himself.
In the past, Musk has donated to local school systems near the SpaceX space port in South Texas, as well as millions of dollars to combat climate change and COVID-19.
As reported by Bloomberg, almost all the recipients have been working with Kurganov.
History of Giving Back
Kurganov has over $18.7 million in live tournament cashes according to the Hendon Mob database. The Russian crusher and his long-time girlfriend Liv Boeree have scaled back their poker commitments in the past two years. These days, the poker power couple is more focused on philanthropy.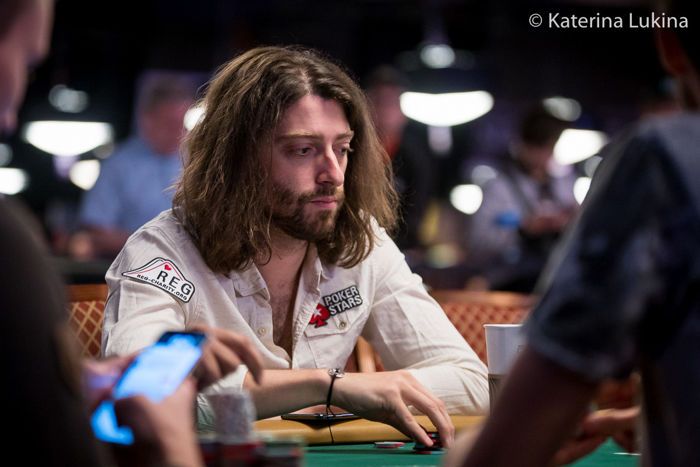 Raising for Effective Giving (REG) was founded in 2014 by the pair and raised $1.5 million in its first two years.
In 2017, after Kurganov won his first WSOP bracelet alongside Boeree, they donated 50% of their winnings to REG.
The organization strives to empower people to make better giving choices by promoting the idea of effective giving, providing donation advice to individuals and organizations, and supporting fundraising campaigns and events.
According to Kurganov himself, the charities they fundraise for are exceptionally rigorous in both transparency and maximizing the impact of their received donations. Kurganov believes that poker players take a rational, quantifiable approach to their game and this philosophy should also apply to the philanthropic world to the most good with our limited resources.
Free to Play Slots
---
Many poker players such as Justin Bonomo, Martin Jacobson, and Erik Seidel have worn REG patches during major poker tournaments and donated a portion of their winnings to the charity.
Billionaire's Mystery Gifts
Kurganov has apparently been hired to help Musk judge proposals from prospective grantees as he potentially pivots into effective altruism. However, it's clear that any donations would also help Musk reduce his $11 billion U.S. tax bill, with analysts believing he could save between 40% and 50% of the $5.7 bn in tax.
What is unclear is where this mystery donation went to. There has been speculation that it is being held in a donor-advised fund (DAF), which functions as a holding account for the money before it is donated. Forbes says that money can remain in a DAF for years without ever leaving for a non-profit organization or charity. It could be that Kurganov is now managing one or even several DAFs for Musk.