Michigan could soon be joining or forming an interstate gaming compact for online poker as just last week the state gambling board moved forward in formalizing the process to offer multistate poker.
On March 16, the Michigan Gaming Control Board (MGCB) posted a five-page document that identifies "potential tasks and considerations for operators and platform providers" looking to offer multistate internet poker.
"The Lawful Internet Gaming Act … provides that the Michigan Gaming Control Board … may enter into multijurisdictional agreements with other jurisdictions to facilitate, administer, and regulate multistate internet poker," the document reads, further stating that the interstate internet gaming "must not include internet games other than poker."
The same day, a letter "was sent to operators and platform advisers" with a link to the guidance information about multistate internet poker, MGCB spokesperson Mary Kay Bean told Michigan Gaming Review.
The move toward bringing interstate poker to Michigan is good news for the US online poker community as doing so would dramatically increase shared liquidity. If Michigan, with its population of 10 million, were to enter the Multi-State Internet Gaming Agreement (MSIGA) with New Jersey, Nevada and Delaware, the shared player pool between these states would nearly double.
Could WSOP Online be Coming to Michigan?
Necessary Steps
The document outlines a three-step process that must occur for operators or platforms in Michigan to launch multistate online poker: First, the MGCB must have "entered into a multijurisdictional agreement" that is currently in effect; second, all parties involved in the conduct of multistate poker "must have obtained all the necessary licenses and approvals and met all other requirements prescribed by the board"; and third, the board must have "expressly authorized the operator or platform provider to launch multistate poker."
Current online poker providers in Michigan, which are BetMGM and PokerStars, "may introduce a new platform in Michigan to support multistate poker or may migrate its entire poker operation to a platform located in another state," according to the document. These providers may be required to make "platform modifications," including integration with new systems, modifications to technical security controls and configuration changes.
Operators that do not currently offer poker in Michigan may launch multistate poker "via a partnership with a new platform provider, via a new platform provided by an operator's existing platform provider, or as a new game or remote gaming system (RGS) added to an existing platform."
The document also includes information for operators about supplier licensing, vendor registration, occupational licensing, new platform approval, platform modifications, RGS approval, data and server location, game approval, live games, geofencing and platform assessment.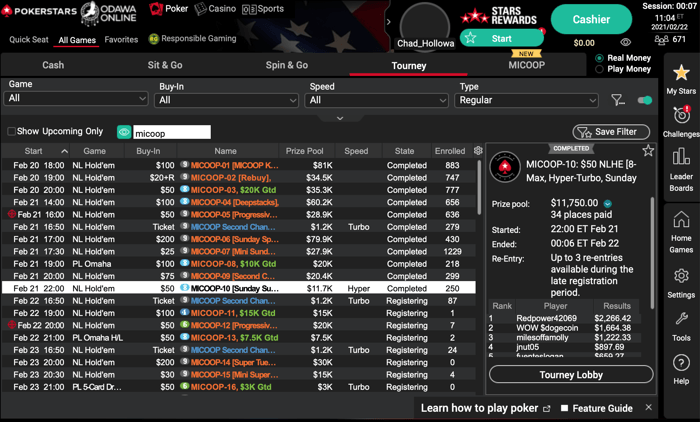 Previous Developments
The development follows years of anticipation from poker players, regulators and industry professionals as to whether Michigan, which legalized online poker in 2019 but didn't see it launch until January 2021, would join the MSIGA.
In 2020, Gov. Gretchen Whitmer signed a law allowing for interstate poker. The law went into effect in March 2021, but neither BetMGM nor PokerStars had entered interstate agreements and therefore no interstate play was offered.
MI Gaming Review reported last month that Whitmer and the gaming board, which had previously expressed interest in joining MSIGA, were at odds over who should sign an agreement to enter an interstate gaming compact, a clear indicator of the state's interest in doing so.
If the seven states that currently offer online poker joined in one playing pool, the pool would total approximately 41 million potential players.