The latest edition of the GGPoker Super MILLION$ has reached its final table with only nine of the 235 starters remaining in contention for the $475,125 top prize. Super MILLION$ final tables are always star-studded affairs but the final table of the 31st episode of the tournament's second season could be one of the toughest on record.
It features no less than three former Super MILLION$ champions, including last week's winner, and the legendary Hungarian Andras Nemeth who is in the hunt for what would be a third Super MILLION$ title.
Super MILLION$ Season 2 Episode 31 Final Table
| Place | Player | Country | Chips | Big Blinds |
| --- | --- | --- | --- | --- |
| 1 | Rodrigo Selouan | Brazil | 6,157,453 | 102.6 |
| 2 | Andras Nemeth | Hungary | 4,657,618 | 77.6 |
| 3 | Elio Fox | Mexico | 3,258,307 | 54.3 |
| 4 | Ole Schemion | Austria | 2,555,245 | 42.6 |
| 5 | Aleks Ponakovs | Latvia | 1,981,333 | 33 |
| 6 | Chris Klodnicki | Canada | 1,647,580 | 27.5 |
| 7 | Tauan Naves | Brazil | 1,467,966 | 24.5 |
| 8 | Seth Davies | Canada | 932,244 | 15.5 |
| 9 | Sung Joo "ArtePokerTV" Hyun | Hong Kong | 842,254 | 14 |
Watch All The Action Here
Leading the final nine players into battle at 6:00 p.m. GMT on February 22 is Brazilian grinder Rodrigo Selouan. This is the 18th time we have seen Selouan in a Super MILLION$ event this season but only the second time the Brazilian has navigated his way to the final tale. Selouan will certainly fancy his chances of glory this evening because he sits down with a tournament-leading stack of 6,157,453 chips, and is the only player with more than 100 big blinds (102.6). He has $260,720 in winnings from this tournament, finishing third of better more than doubles tha total.
Nemeth has been in this position many times before during his long and illustrious career. Nemeth is guaranteed to break through the $1 million in Super MILLION$ winnings barrier regardless of where he finishing today. The Hungarian star has two Super MILLION$ victories under his belt and will join the likes of Niklas Astedt, Artur Martirosian, and Michael Addamo in an exclusive club of three-time champions. Nemeth has a very healthy stack of 4,657,618 chips, or 77.6 big blinds at the restart.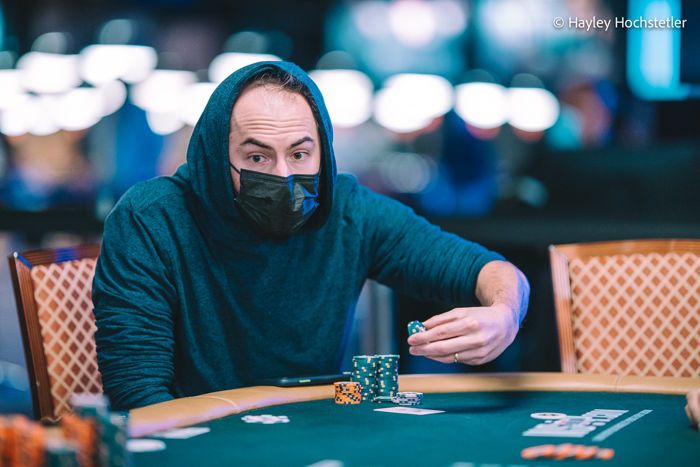 Third-place when play recommences belongs to Elio Fox who has never won this tournament despite reaching the final table on five previous occasions. The Mexico-based star is armed with an arsenal of 3,258,307 chips (54.3 big blinds) so do not write off his chances of adding the $475,125 top prize to the $9,204,081 he has won from GGPoker tournaments.
Super MILLION$ Season 2 Episode 31 Final Table Payouts
1st – $475,125
2nd – $366,372
3rd – $282,511
4th – $217,846
5th – $167,982
6th – $129,532
7th – $99,882
8th – $77,020
9th – $59,390
Ole Schemion is another player to look out for at this ridiculously stacked final table. Schemion is 19th place in the all-time winnings leaderboard for the Super MILLION$ with $1,950,524 in earnings. He is guaranteed at least $59,390 today but having 2,555,245 chips (42.6 big blinds) at his disposal suggest the former Super MILLION$ champion will be reeling in a much larger score come the end of the night. Several GGPoker players are benefiting from Schemion's latest final table appearance because he sold 9.2% of his action a 1.1 markup using the in-built staking software.
Making back-to-back final table appearances is the one and only Aleks Ponakovs. He was the chip leader going into last week's Super MILLION$ final table but could only muster a fifth-place finish worth $172,271. Ponakovs sits down further down the chip counts this week with 1,981,333 chips (33 big blinds). Like Schemion, Ponakovs sold some of his action, selling 20% of himself at 1.15 markup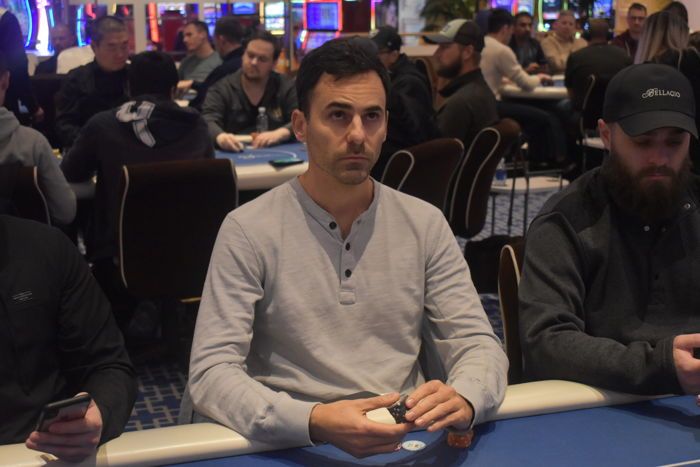 Chris Klodnicki is not a name that regularly frequents the Super MILLIONS having only played in 19 tournaments since its launch. However, he has cashed in 24% of those entries, and is now relishing competing at his first Super MILLION$ final table. Klodnicki has more than $10 million in live MTT cashes, so he knows his way around a tournament table. The man from Pennsylvania, but who is battling from Canada, sits down behind a stack of 1,647,580 chips, the equivalent of 27.5 big blinds.
Another player planning on making the most of their first Super MILLION$ final able appearance is the chip leader's fellow Brazilian, Tauan Naves. He sits down with 1,467,966 chips, 24.5 big blinds, which are enough for seventh-place when play gets underway. Should naves finish at last sixth, he will more than double his Super MILLION$ earnings.
Seth Davies has swapped the live poker grind for the online variety, and it has resulted in his fourth Super MILLION$ final table spot. Davies has more than $12.2 million in live event winnings, helped by 33 pries weighing in at six-figures or more. He has a lot of work to do if he is to secure a six-figure haul in this event because he returns with a 932,244 stack, which is enough for 15.5 big blinds. However, last week, Dario Sammartino sat down as the shortest stack but eventually finished in second place, so an epic comeback is possible.
Bringing up the rear this week with 842,254 chips, 14 big blinds, is last week's champion Sung Joo "ArtePokerTV" Hyun. He caused an upset last week by denying Sammartino a zero to hero story but has his work cut out for a repeat performance this evening.