Nobody has won more GGPoker Super MILLION$ titles than the extremely talented Michael Addamo. The Canada-based Australian superstars has finished on top of payout list on five occasions, now he is in pole position to secure his sixth Super MILLION$ title, which will come with $339,445 in cold, hard cash.
Super MILLION$ Season 2 Episode 34 Final Table
| Place | Player | Country | Chips | Big Blinds |
| --- | --- | --- | --- | --- |
| 1 | Michael Addamo | Canada | 4,519,565 | 113 |
| 2 | Isaac Haxton | Canada | 3,438,980 | 86 |
| 3 | Tyler "TheRayGuy" Cornell | Mexico | 3,138,864 | 78.5 |
| 4 | Sung Joo "ArtePokerTV" Hyun | Hong Kong | 2,441,766 | 61 |
| 5 | Nikita "VSMPZD" Kuznetsov | Russia | 985,200 | 24.6 |
| 6 | Matas "NoWeyyy" Cikinas | Mexico | 716,369 | 17.9 |
| 7 | Mark Radoja | Canada | 711,662 | 17.8 |
| 8 | spaise411 | Russia | 470,232 | 11.8 |
| 9 | Elio Fox | Mexico | 277,362 | 6.9 |
Watch All The Final Table Action Here
This week's Super MILLION$, the 34th of Season 2, attracted 167 players who created a $1,670,000 prize pool. The majority of that pot is up for grabs at the nine-handed final table, which shuffles up and deals at 6:00 p.m. on March 15.
Addamo sits down at his 11th Super MILLION$ final table armed with 4,519,565 chips, the equivalent of 113 big blinds. Half of Addamo's previous final table appearances have resulted in him being the last man standing. He goes into this latest finale as the overwhelming favorite despite some incredible players in the chasing pack.
Isaac Haxton is one of those players and probably the biggest obstacle standing between Addamo and title number six. Haxton has two Super MILLION$ titles of his own and will fancy his own chances of bagging a third with him returning to the action sat behind 3,438,980 chips, or 86 big blinds.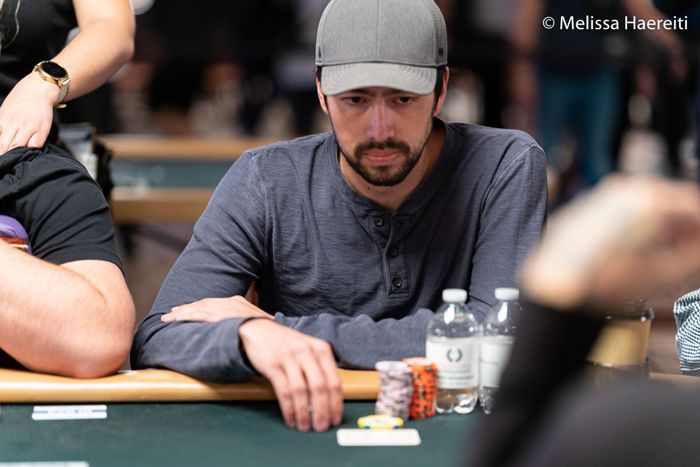 Third-place at the restart belongs to Tyler "TheRayGuy" Cornell, the same Tyler Cornell who won his maiden World Series of Poker (WSOP) bracelet at the 2021 WSOP last fall. Cornell has 3,138,864 chips (78.5) big blinds at what is his fourth Super MILLION$ final table. Finishing third or better this evening sees this grinder's Super MILLION$ earnings break through the $1 million barrier.
Super MILLION$ Season 2 Episode 34 Final Table Payouts
1st – $339,445
2nd – $266,153
3rd – $208,687
4th – $163,628
5th – $128,298
6th – $100,596
7th – $78,876
8th – $61,845
9th – $48,492
In fourth place is where you find another former Super MILLION$ champion and WSOP bracelet winner. Sung Joo "ArtePokerTV" Hyun is one of Asia's hottest properties right now and is looking for his second title in the space of a month. Hyun won the February 15 edition of this event and banked $487,256. His 2,441,766 chips (61 big blinds) suggest he has a legitimate chance of reeling in that second title.
There is quite a difference in stack sizes between the top four players at the start of the final table and the chasing pack. Nikita "VSMPZD" Kuznetsov occupies fifth place courtesy of his 985,200 stack, or 24.6 big blinds. This is only the second time Kuznetsov has reached a Super MILLION$ final table. The last time was on January 18 when he finished eighth for $72,759. Isaac Haxton won that week, will this week's result be the same?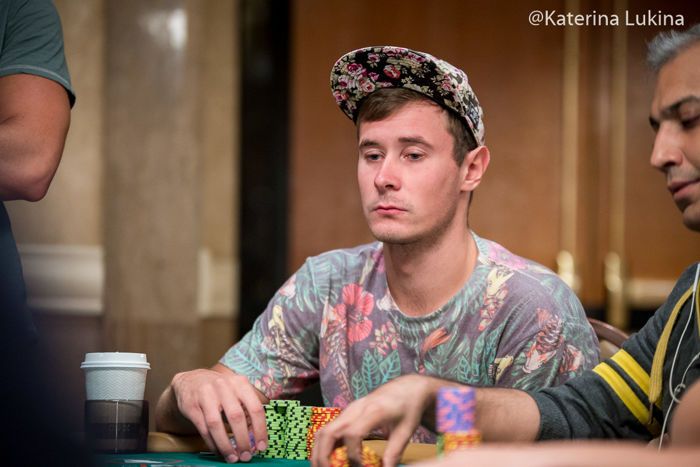 Matas "NoWeyyy" Cikinas has plenty of work in front of him if he wants to kickstart his Super MILLION$ career. This is his first Super MILLION$ final table in what is his fourth entry. Cikinas go back into battle with 716,369 chips (17.9 big blinds).
Just below Cikinas is Mark Radoja who is hunting for his first Super MILLION$ title. Most say a Radoja victory is long overdue such is his obvious talents, but being armed with 711,662 (17.8 big blinds) makes winning today difficult, especially because the likes of Addamo and Haxton are so deep stacked. However, stranger things have happened at the poker tables, so do not write off Radoja.
Two players take their seats in "push or fold" territory from the moment they sit down. Russia's "spaise411" returns with 470,232 chip (11.8 big blinds) while Elio Fox, another top-tier player looking for his first Super MILLION$ victory, has a 277,362 stack (6.9 big blinds).
Join Kevin Martin and Daniel "Jungleman" Cates on the GGPoker YouTube channel and see if Addamo managed to become a six-time Super MILLION$ champion.