"Imagine having the same lobby that most online poker sites have, but for live poker. Everything about live poker, in real time, on your phone on a modern app."
Those are the words of LetsPoker founder and poker player Andrei Alecu and he believes he's created an app that does exactly that.
Alecu, who has a background in software development, wanted to improve the live poker experience in his native country of Romania. Working with his local poker room from 2015 to 2016, he involved himself with the tournament planning staff and did exactly that.
Thanks to his work, tournament poker at his local casino was transformed. Dealers could directly set players as eliminated – immediately upon elimination. Dealers could also record rebuys, add-ons, chip counts and even automatically redistribute players to their new seats when tables needed to close.
Shortly after, Alecu then released a companion app (LetsPoker) which allowed players to see the same real time information that the tournament directors had on their own phone. A positive by-product of this was that the app aided the poker rooms' transparency and accountability, which is obviously critical for a poker room maintaining the trust of players. With the new system in place, players could track every entry, re-entry and ensure that the final prize pools reflected the actual number of entries.
The app grew in popularity and has since been adopted by 888poker and PokerStars for when they've run live events in Romania. This is a testament to app itself, having been used by two titans of the poker industry.
Fast forward to now, LetsPoker is used by every poker club and organizer in Romania and the entire live poker player base in Romania knows about the app. Alecu noted that the live poker ecosystem in the country grew greatly during this time as "friendly rivalries and friendships started because players would follow each other's results on the app, and many more players were introduced to the joys of live poker. All they had to do was to check out the app their poker playing friend told them about."
What is LetsPoker?
LetsPoker is a cloud based SaaS (software-as-a-service) for live poker that serves the interests of both organizers and poker players.
From a players' point of view, the app is the ultimate assistant for live poker. It allows poker aficionados to find games that running in their area or further away. Poker cash game players will find it useful, as you'll be able to see how many tables are running, how many players are at each table and most importantly how much money there is on each table.
For those who prefer tournaments, you can see the schedules, structures, payouts, and the tournament clock in real time. You can also bring up the player-list to see how many sharks have entered the event. The app respects a player's privacy and easily allows them to hide themselves if needed. It's also a great tool for following your friends and poker idols in tournaments.
There's also a host of benefits for those running the events as well, which you can check out here.
---
Read More: 5 Effective Ways to Reduce Tilt at the Micros
---
New Updates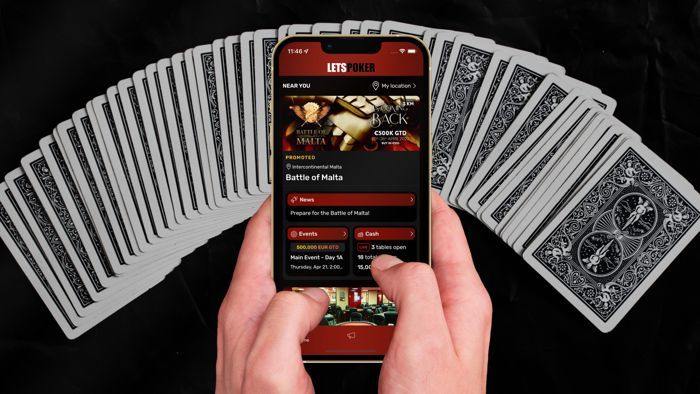 Earlier in January, Alecu released a completely redesigned LetsPoker app with players at the forefront of their innovations.
Players can text the casino or festival organizer directly through the app and ask any questions they may have before coming.
Players can text the staff and ask for whatever they may need – book a massage during bigger events, call for a waiter as well as reserving a seat at a cash game table.
Additional improvements also include greater transparency related to tournament buy-ins and displaying current overlays in guaranteed events. As some tournaments nowadays have different buy-in costs or even have 'power buy-ins' (higher entry fee for a bigger starting stack), "The new update will display each individual type separately, along with how many times it was bought by players. This ensures casinos and their staff remain accountable and prize pools are easily verifiable," Alecu clarified.
---
Free to Play Slots in the US
Where Can You Use LetsPoker?
The system is currently in use in Romania and Israel and since the app ties in directly into the LetsPoker backend, it requires that the poker room uses LetsPoker end-to-end for their operations. Due to the coverage the app has in both countries, every poker player that is a resident of Romania or Israel likely already knows about LetsPoker.
The next goal for LetsPoker is to expand to more countries in the EMEA (Europe, the Middle East and Africa) where live poker is regulated and provide the best experience possible.
Alecu also added, "Players all over Europe that took part in past events in Romania are loyal users of the app, and routinely come back to visit when other large events are announced. For example, there are many active players from Bulgaria who use the app because of their proximity to Bucharest."
---
Read More: Is Dan Bilzerian Destined to Take on an NFL Owner in $100M Game of Poker?
---
A Player's Perspective
Romanian poker player Alexandru Papazian has just under $3.5 million in live tournament and won his second WSOP bracelet at the 2021 GGPoker WSOP Online. Papazian is a tremendous supporter of LetsPoker and truly believes in the product. So much so that he joined LetsPoker as an adviser, helping the company gain more traction globally.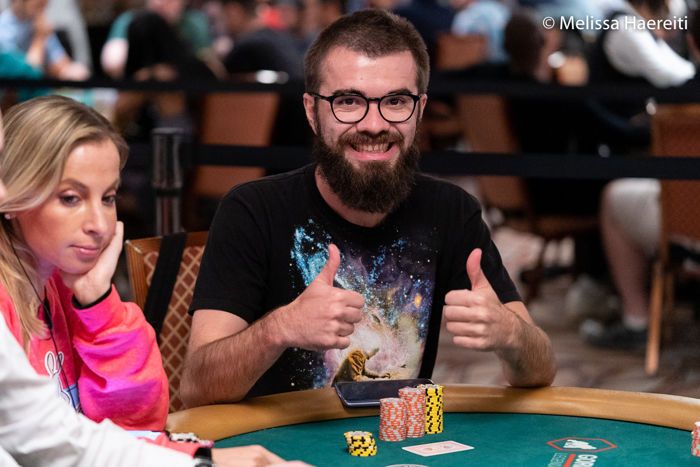 PokerNews approached Papazian to comment on his use of LetsPoker and said, "I don't understand why our standards are so low regarding the software we use to help us play & organize live tournaments. Nowadays, we employ software to help us do most things we do regularly. I mean, I have an app on my phone that helps me play FIFA22 on my PS5, imagine that. In this regard, live poker is still in the dark ages."
And this is where LetsPoker steps in, Papazian said "With LetsPoker I found that organizers tend to stick to their schedules more often, because all the players know it and expect things to run smoothly. Once I'm in the game, I mostly use it during breaks to check on what the next blind level is, construct a strategy for that based on my stack and my table and to keep an eye on the tournament clock to not be late. Oh, and I check on my friends too, especially if we have a last longer bet or if I bought action. It makes things much easier in that regard."
One facet where Papazian believes LetsPoker stands apart from similar applications is that is has the potential to make poker more accessible for people just starting out. Papazian commented, "I think it lowers the entry requirements for players who are new to the live poker scene, especially recreational players, who might have a lot of questions that they can get answers to, all while lowering expenses for organizers and lowering the stress-factor for everyone involved. Whenever I find something that can help promote our beautiful game better, I try to embrace that thing."
Testimonials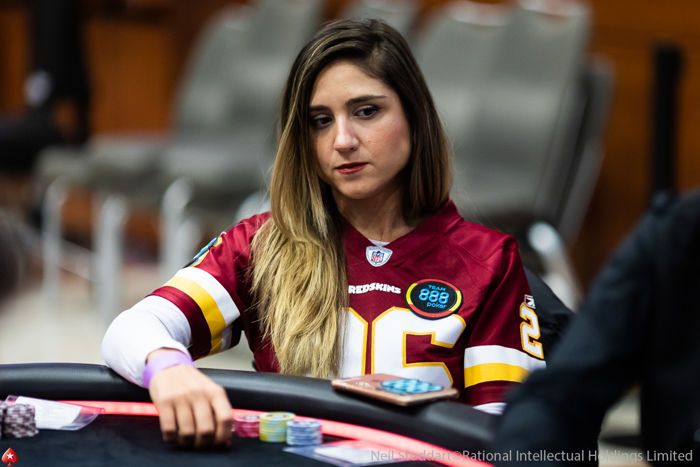 "I discovered LetsPoker at 888Live in Bucharest a while ago, and it made the event so cool! Since then I've been hoping to see it everywhere. It made my life so much easier, and me and my friends had a lot of fun tracking each other (great for last-longer bets!)." – Ana Márquez, Former #1 Ranked Poker Player in Spain
"LetsPoker changed the way we work and made it much easier. And the players just love it! With all the info, stats and a direct chat with us, it's simply the best poker manager app that I have seen." – Yochai Anaki, Pedro Poker Tour, Israel
"The LetsPoker system is the ace-up-the-sleeve of our poker club. With it, we not only have complete control and professionalism on the management side but the app is a "must have" tool for every player in the community." – Cristian Apostolache, Poker Room Bucharest
Must Have Rooms
Home to the biggest tournaments online, these online poker rooms also have the largest player base, great bonuses, tons of action and the best software. If you don't have accounts here, you are missing out on the best that online poker has to offer.