Sung Joo "ArtePokerTV" Hyun is the latest GGPoker player to become a Super MILLION$ champion after outlasted his eight final table opponents on February 15. Hyun's impressive victory came at the expense of Dario Sammartino, who sat down at the final table with the shortest stack but made it all the way to heads-up. What a comeback that would have been had Sammartino gone all the way.
Super MILLION$ Season 2 Episode 30 Final Table Results
| Place | Player | Country | Prize |
| --- | --- | --- | --- |
| 1 | Sung Joo "ArtePokerTV" Hyun | Hong Kong | $487,256 |
| 2 | Dario Sammartino | Austria | $375,726 |
| 3 | Rui Ferreira | Brazil | $289,724 |
| 4 | spaise411 | Russia | $223,408 |
| 5 | Aleks Ponakovs | Latvia | $172,271 |
| 6 | Yannick "ProbierEs" Schumacher | Austria | $132,839 |
| 7 | pitrasyan | Cyprus | $102,433 |
| 8 | joyeux | Mexico | $78,986 |
| 9 | Daniel Dvoress | Canada | $60,907 |
Sammartino found aces early on and doubled through Cyprus' "pitrasyan" to give himself some breathing room.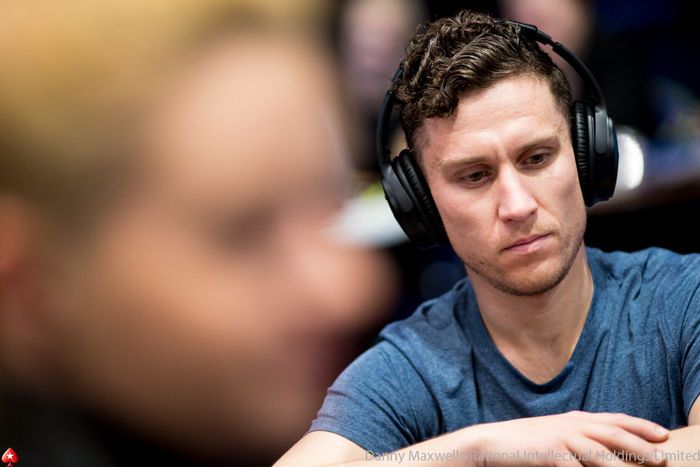 Equally as surprising as Sammartino's zero to hero story was the reverse for Daniel Dvoress. The former Super MILLION$ winner started the night third in chips and with a legitimate shot at securing his second title, but he was the ninth-place finisher. Dvoress lost a sizeable pot to pitrasyan that he never recovered from. His final hand saw Aleks Ponakovs raise to 175,000 with blinds and antes set at 35,000/70,000/8,500a. Dvoress called in the big blind before check-shoving his 413,806 stack in with queen-deuce of clubs on the ace-high flop that had two clubs in view. Ponakovs put in the calling chips with king-jack, which held to reduce the player count by one.
"joyeux" was the next casualty, busting during the next level. They open-shoved for 507,063 chips, or a mere 6.3 big blinds, with a suited ace-jack, and Rui Ferreira snapped him off in the big blind with pocket queens. The ladies held and joyeux was gone.
Don't Miss GGPoker's Special GGMasters Overlay Edition, $5M Gtd. on March 20
pitrasyan was delighted with joyeux's exit because they were super short-stacked with less than four big blinds. That micro-stack went into the middle with ace-deuce and Yannick "ProbierEs" Schumacher called from the big blind with the dominating ace-ten. Schumacher's ten-kicker played and the Cypriot collected $102,433, the tournament's first six-figure prize.
Schumacher could not put those extra chips to good use because he fell in sixth-place. The GGPoker YouTube stream went a little crazy and Schumacher's exit had was missed.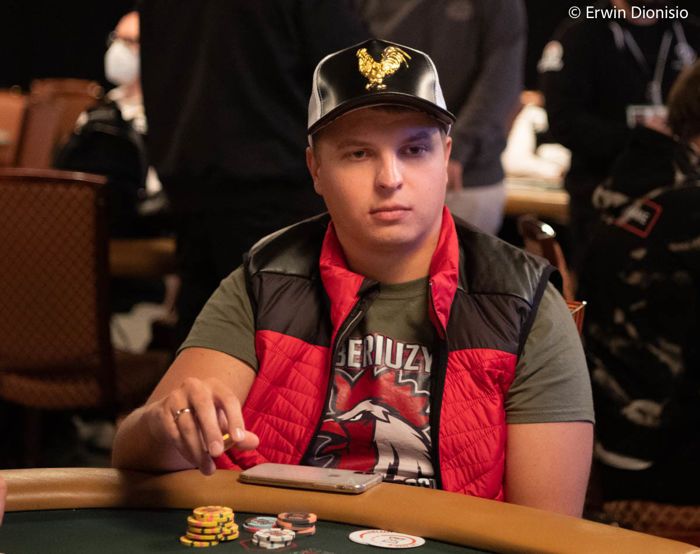 Start of the day chip leader Ponakovs was the next player heading into the night, his fifth-place finish coming with $172,271. Blinds were 80,000/160,000/20,000a when Hyun opened to 464,000 from the small blind before calling Ponakovs' 2,098,691 shove. Ponakovs turned over pocket fours which were flipping against Hyun's ace-queen. The coinflip only lasted as far as the flop when an ace reared its head. Game over for Ponakovs.
Russia's "spaise411" saw their tournament end in fourth place. Again, Hyun dealt the killer blow. spaise411 pushed all-in for eight big blinds with queen-jack, Hyun called on the button with suited ace-ten, and a ten on the flop was enough to send spaise411 to the showers.
Heads-up was set when Brazil's Ferreira dusted off his stack in a cooler hand. Both Ferreira and Hyun made a full house on the river but Ferreira had the worst of it. All the chips piled in and when the dust had settled, Ferreira was gone.
That hand gifted Hyun a substantial 18,540,140 to 5,559,860 chip lead over Sammartino. Neither player had any timebank remaining, so the one-on-one battle progressed at a quicker pace than usual.
The final hand saw Sammartino shove for eight big blinds with king-queen, and Hyun call with ace-four. Sammartino hit his king on the flop, but Hyun caught an ace on the river to become the latest in a long line of GGPoker players who can call themselves a Super MILLION$ champion.