While poker vlog pioneers like Brad Owen and Andrew Neeme are household names in the poker community, there is a new batch of eager young content creators looking to document their experiences on the felt and make names for themselves on YouTube.
Some of the youngest and most eager of the new generation are the guys in Next Gen Poker — Jack, Rosey and Frankie — who run a poker channel with nearly 150,000 subscribers and that draw tens of thousands of viewers with every upload.
Some of the trio's videos have garnered millions of views, including this short where Frankie "The Bank" wins a nearly thousand-dollar pot with a set against two opponents with two pair, or this one where Rosey gets it in on the good side of an aces-versus-kings cooler.
While the Dallas-based crew of college students is best known for vlogging their cash game sessions at various casinos and cardrooms from Texas to Las Vegas and Los Angeles, they more recently entered the podcasting sphere with "The Next Gen Show," a long-form conversational podcast that is available on YouTube, Spotify and other platforms.
"We are looking for ways to incorporate more of us in our personality because I just think that that's very entertaining as well," Frankie, an industrial engineering major, told PokerNews. "We live kind of a crazy life, so the more we can document that, I think it's going to make even better videos."
PokerNews' Sarah Herring recently sat down with Next Gen Poker to talk about their rapid rise in the poker vlogging space, Texas' booming poker scene and the art of balancing entertaining content with good fundamental poker.
Here is some of what emerged from that conversation, which can be viewed in full below.
Follow the PokerNews Texas Road trip here!

Texas

Online Poker is forbidden
Online Casino is forbidden
Sports Betting is forbidden
The Genesis of Next Gen
The story of Next Gen Poker started on a Texas college campus when Jack, Frankie and Rosey began playing for dollars with members of their fraternity.
"I got into poker playing on the pool table with Jack, Rosey and a couple of fraternity guys," Frankie recalled. "We didn't have a poker table. We just had a pool table and ten dollars in our bank accounts. So we put $10 on the line and we played a little poker game."
During their sophomore year, the three young poker players had to return home when their campus shut down as the COVID-19 pandemic hit the US. When they returned to campus a few months later, card rooms and casinos everywhere were closed down.
"COVID is still full force (at the time), all the casinos are closed around the world, we can't watch any of our favorite poker vloggers like Brad Owen and Andrew Neeme. And we're like, 'Wait, if we can't watch them, no one can watch them,'" remembered Frankie.
Seeing an opportunity to fill the temporary void in the poker vlogging space, the trio packed up and made the hour-and-a-half trip to Choctaw Casino & Resort, which had one of the few open poker rooms at the time.
And with that, Next Gen Poker was born.
"We don't really know how to play poker … And we just went up to Choctaw and we filmed it," Frankie said. "And we were not good at poker, but we posted the video, and thankfully Rosey had a little bit of editing experience. I had some iMovie experience. The combination of those two (things) kind of allowed for a really good video. And immediately we got thousands of views. With zero subscribers, thousands of views."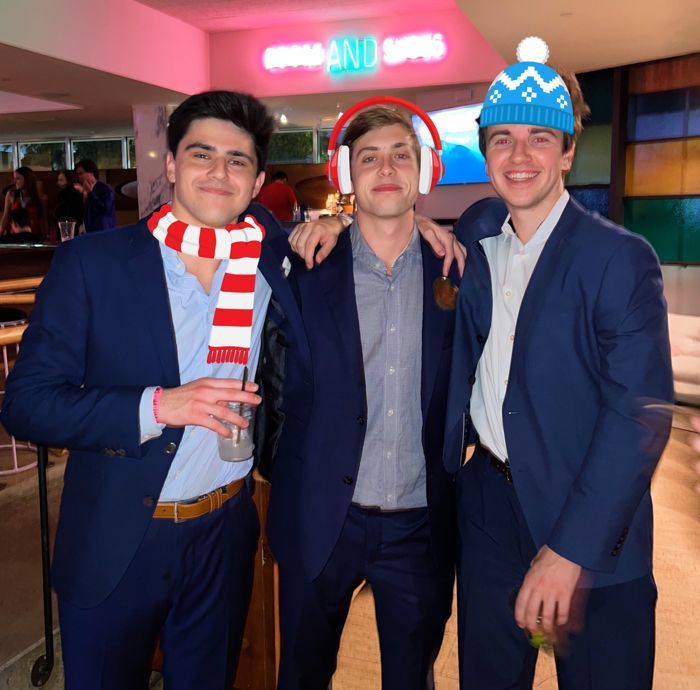 The Next Generation of Poker Vloggers
The Next Gen Poker crew says they were initially inspired to create poker content by veteran vloggers Neeme and Owen, whose cash game vlogs have racked up tens of millions of views. They also cited fellow poker vloggers Ethan "Rampage Poker" Yau, Mariano, Wolfgang Poker and PokerBEAST as some of their influences.
"All the poker content we consumed was on YouTube when we were learning this game," Rosey said. "There's just so many different stories being told from so many different personalities, and we've pulled from people in different ways and borrowed ideas to make our content unique and good as well."
Rosey, a math and finance major who is considered "the mom of the group," added that "(what is) unique about us is you're watching us figure this game out as we go, seeing our journey."
"When you watch a Brad Owen or an Andrew Neeme, they've been playing poker for so many years," he said. "They know how to play."
Frankie agreed: "I think that the best part of Next Gen is the energy and the personalities that we bring to the table. It's not going to be the poker theory. Because there's going to be people smarter than us, and we accept that. But I think the best part of us is us."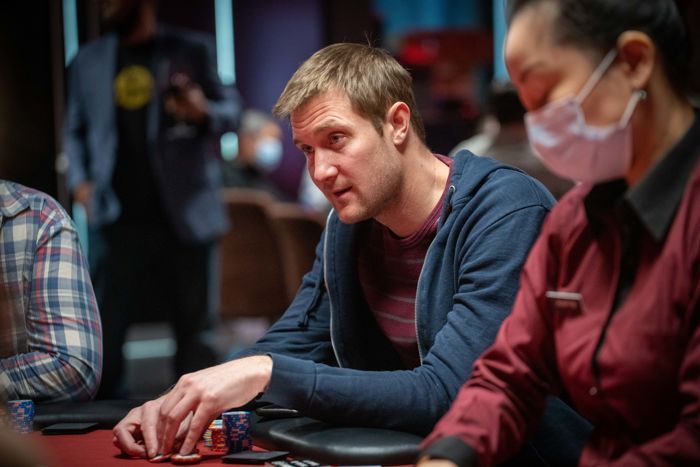 Keeping Poker Entertaining
Though the Next Gen Poker crew understands the importance of playing and discussing theoretically sound poker, they also recognize that their role as vloggers is to produce engaging and entertaining content.
"We have very good conversations about poker studying and poker theory, but I'm also making a YouTube video, and that's an entertainment video," said Frankie. "And I want to entertain, I want to make people have fun … Every video is its own story."
The trio has no trouble coming up with entertaining content in Texas, where the un-capped cash games are juicy and card rooms are vlogger-friendly.
"I want to entertain, I want to make people have fun … Every video is its own story."
"Texas poker really understands poker vloggers," Rosey said. "They (Texas card rooms) understand the value that we bring to the table, so it's always been encouraged … There's a couple rules, but (otherwise) it's free reign. We can record all our hands, we can make great content, and we haven't really ran into trouble in Texas at all."
Learn more about poker in Texas here!
Additionally, the fame they've gotten from vlogging gives them a reason to deviate from Game Theory Optimal poker. According to Jack, it isn't uncommon for players to move to his table and "purposely try to get in big pots against me" to say they "stacked the Next Gen Poker player."
"Because they just want to get in a pot with me and make the vlog, they're more likely to put chips in bad," said Jack, who recently landed a job as a designing engineer. "And so it's super fun to try to find these creative spots that you wouldn't normally have if you didn't run a YouTube channel."
As the trio approaches graduation and considers their future plans, they agree that they want to stay in the Dallas area and continue to produce poker content together and grow as content creators.
"We're really trying to stay local because Next Gen thrives when we're all together, arms around each other, and we get to tell our story," Frankie said.