Garrett Adelstein didn't perform up to his capabilities during his High Stakes Poker debut appearance. That isn't our analysis, but instead came straight from the mouth of one of the best high-stakes pros in the world.
"I was monumentally disappointed in my play, which in part led to mental health issues in subsequent weeks," Adelstein told PokerNews.
"G-Man" took a seat at the table during Episode 4 of Season 9, which aired Monday night on PokerGO, a mostly new table following last week's edition that featured poker legends such as Tom Dwan, Patrik Antonius, and 88-year-old Doyle Brunson, who showed the youngsters that he can still compete.
Adelstein Picks Up Kings Right off the Bat
Adelstein is considered one of the top ambassadors in poker and has been a popular regular on Live at the Bike and Hustler Casino Live for quite some time, but he'd never appeared on arguably the most iconic poker show of all-time, until Monday (though he has appeared on the iconic CBS show Survivor).
He wasn't the only player making his debut appearance on High Stakes Poker. Xuan Liu, Krish Menon (another Hustler Casino Live regular), and actress Jennifer Tilly were also first timers.
Brunson and Antonius both returned to the felt from the previous episode, while casino streamer Kim Hultman was back for the third time this season.
Adelstein, who bought in for $200,000, began the session by opening from under the gun to $1,200 in the $200/$400 cash game with
. Liu, with $100,000 in her stack, three-bet him off the pot with
.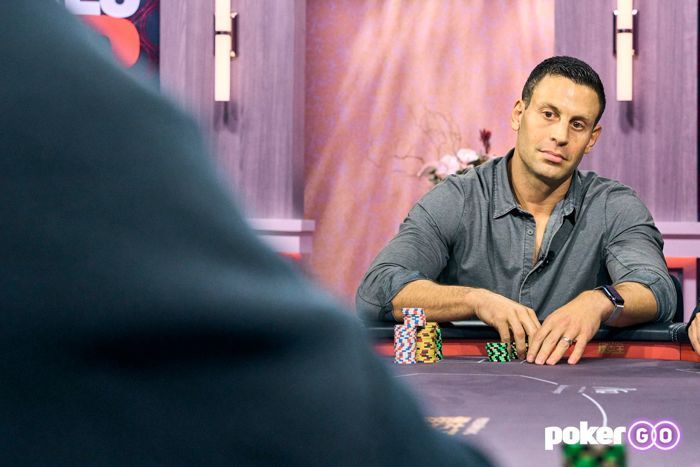 Moments later, Antonius raised to $1,100 with
from early position. Menon three-bet from the button to $3,600 with
. Adelstein woke up with
in the big blind and made it $14,000. Antonius folded, but Menon went for an aggressive five-bet to $28,200.
These two high-stakes poker players have an extensive history against each other on Hustler Casino Live, so it was no surprise to see them mixing it up here. Adelstein just called and the flop came
. Menon, still refusing to believe his opponent had a big pocket pair, bet $50,000 after Adelstein checked.
The bluff didn't get through as Garrett put Krish all in for his remaining $57,000. With king-high and no draw, he was unable to call.
More Pocket Kings
Tom Dwan then joined the table and his horrible run of luck continued right off the bat in a hand against Tilly, who had
in a single-raised preflop pot, while he held the
. The board would run out
, giving Tilly a set to crack the kings. Dwan bet $24,000 on the river into a pot of $33,000, only to get raised to $75,000. The man often referred to as "durrrr" was able to get away from the hand and save an extra $51,000.
Pocket kings were becoming a trend at the table. In the next hand, Adelstein again picked up
and three-bet to $4,500 after Menon originally raised to $1,200 with
. Brunson called with
in the small blind, as did Menon.
The flop came out
, giving Doyle trips. "G-Man" checked in position, surprising commentator Gabe Kaplan. All three players saw the
on the turn, and this time Brunson led for $10,000. Menon folded and Adelstein called to see the
on the river.
Brunson, whose hand improved to a straight, bet $19,000 and his opponent made an impressive laydown. Still, he wasn't satisfied with his play overall, and it later caused a mental breakdown, although he still enjoyed the experience.
"Playing on High Stakes Poker for the first time was certainly a dream come true," Adelstein said. "Playing with that many legends each day, all at the same table, was a memory I'll always cherish."
"With that said, I put a ton of pressure on myself to execute at the highest level in the biggest moments of my career, and irrespective of the results, I simply didn't come close to doing that in several hands," said Adelstein, who will appear in other upcoming High Stakes Poker episodes.
Read More About Adelstein's Thoughts on Depression here.
Battling Depression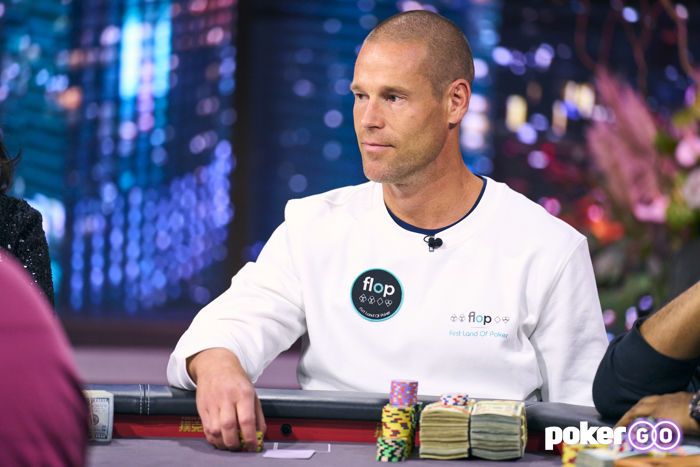 One of those hands he didn't think too highly of his own play may have been against Antonius. Adelstein had five-bet to $30,000 from the small blind with the
against Antonius, who was holding the
. The flop came out
and Adelstein checked to his opponent, who bet $14,000. The Los Angeles poker pro called to see the
on the turn.
Again, the action checked to Antonius, who this time bet $25,000. With ace-high, Garrett couldn't find a fold. The
didn't change anything and Antonius went for a massive bet of $80,000, perhaps bluffing with the best hand, but Adelstein finally folded his hand.
Shortly after, he lost a $31,000 pot to Hultman, who had top pair, due to missing a nut flush draw. Overall during the first episode he appeared on, Adelstein ran fairly well. He even extended his stack from $200,000 to over $300,000, but it appears we'll see some uncharacteristic play from one of the best in the world going forward on High Stakes Poker, which might explain why he was disappointed overall.
Adelstein openly admits he's suffered from depression throughout his life. Despite being a skilled and profitable poker pro, he battles a serious mental illness, and his appearance on High Stakes Poker, he says, led to a mental breakdown.
"I eventually made a full mental and emotional recovery, giving myself the self-compassion to let go and move forward, both in poker and life," Adelstein explained. "All of us, no matter who we are, won't perform the way we would like or expect from ourselves at times, but it's where we go from there, when our emotional resilience is being tested most, that matters."
"And I feel that's a test I've passed with flying colors recently," he concluded.
Bad Beat of the Day
The episode wrapped up with Xiu taking a costly bad beat. She had raised in early position in a straddled pot to $2,500 with the
. Tilly, with the
in the small blind, was the only caller. The flop came out
and Liu bet $3,500 with top two.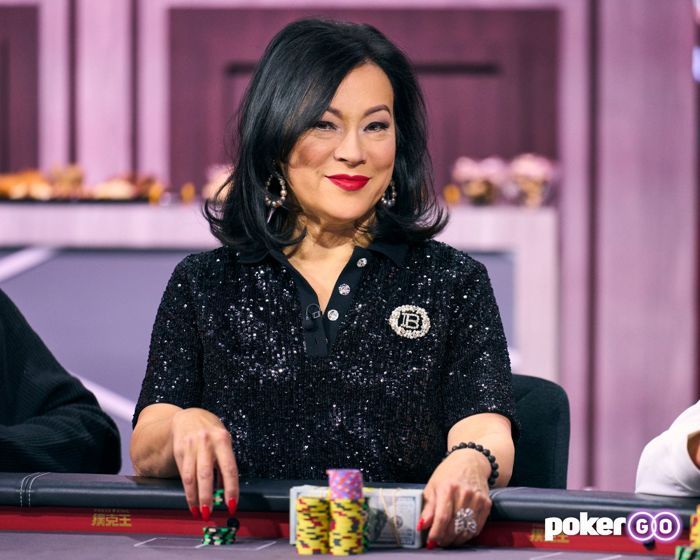 Tilly called and saw another
appear on the turn, improving neither player's hand. Liu again bet, this time for $10,000, and the actress went for a bluff, raising it to $30,000.
Liu wasn't going anywhere so she made the call only for her opponent to hit a straight when the
showed up on the river. Tilly, with $101,000 behind, bet one brick of cash ($50,000). Liu suspected she may have been in trouble, but couldn't find a fold and lost the final hand of the episode on a bad beat in a $173,000 pot.
Episode 5 will air at 5 p.m. PT next Monday on PokerGO. Fans can watch every episode, past and present, on-demand by purchasing a PokerGO subscription. We'll get to see next week if Adelstein was being too hard on himself or if his play wasn't up to the quality his fans are accustomed to seeing.
*Images courtesy of PokerGO.