The World Poker Tour (WPT) has been celebrating its 20th anniversary all season long, and come December things will culminate with the highly-anticipated $10,400 buy-in, $15 million GTD WPT World Championship at Wynn Lass Vegas.
While the tournament is sure to attract some of the big-name poker pros, it'll also be chock full of qualifiers and satellite winners. The Wynn is already offering live $1,100 buy-in satellite, while ClubWPT is proud to announce a series of online qualifiers where the winner of each satellite will be awarded a $12,000 Passport to the WPT World Championship at Wynn Las Vegas. That passport includes the tournament buy-in, plus a hotel and travel stipend.
There have already been more than two dozen ClubWPT qualifiers, and PokerNews recently caught up with the first to find out what it was like to punch their ticket to one of poker's biggest tournaments.
Learn More About the Subscription-Based ClubWPT here!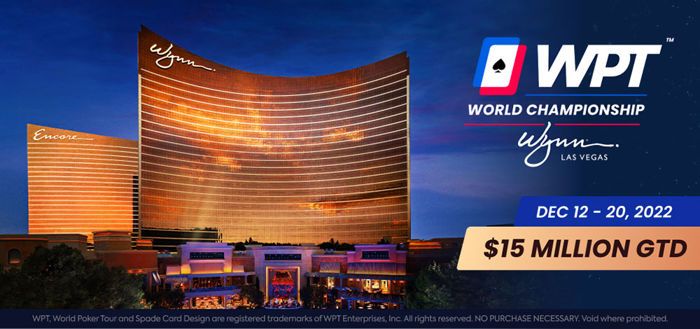 Introducing the First ClubWPT Qualifier
One player that will be going is 39-year-old Drew Rautenberg of Medfield, Massachusetts as he became the first player to claim a passport back in May.
"I grew up in Waltham, Massachusetts and went to college at Bryant University in Rhode Island," Rautenberg told PokerNews. "I work in Boston in compliance for a large financial company. I'm married with two daughters, Ainsley (3) and Aubree (2). My wife's name is Sam."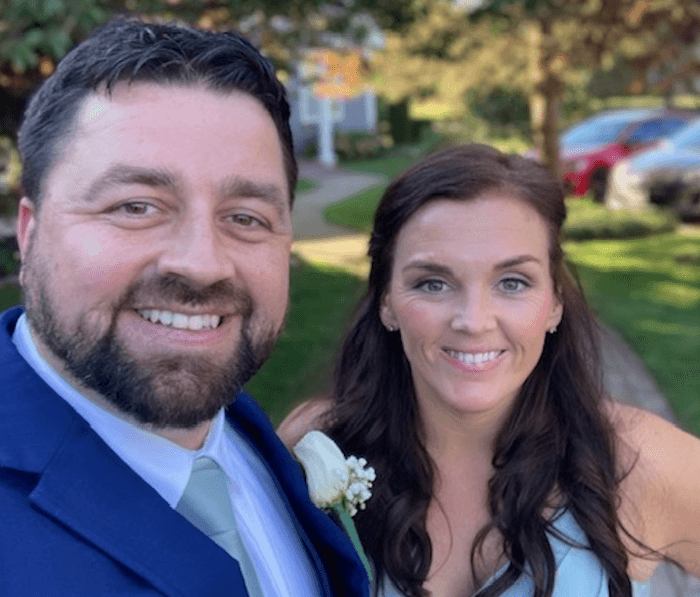 Fittingly, Rautenberg's ClubWPT name is "Ainsley" after his oldest daughter. Additionally, the family had two dogs – a Chocolate Lab, Cupcake, and a Black Lab named Lexi.
Aside from playing recreational poker, the diehard Celtics and Patriots fan enjoys golf and playing basketball. As for poker, he learned the game in college after Chris Moneymaker helped spark the "Poker Boom."
"I have never played in a live poker tournament at a casino, and I can't wait for this tournament," he admitted. He had friends make the trip to nearby Foxwoods Casino to grind $1/$2 no-limit hold'em, but Rautenberg never joined.
"I never went with them, but we would play small tournaments in the dorm room," he said. "The school had their first poker tournament and I won it."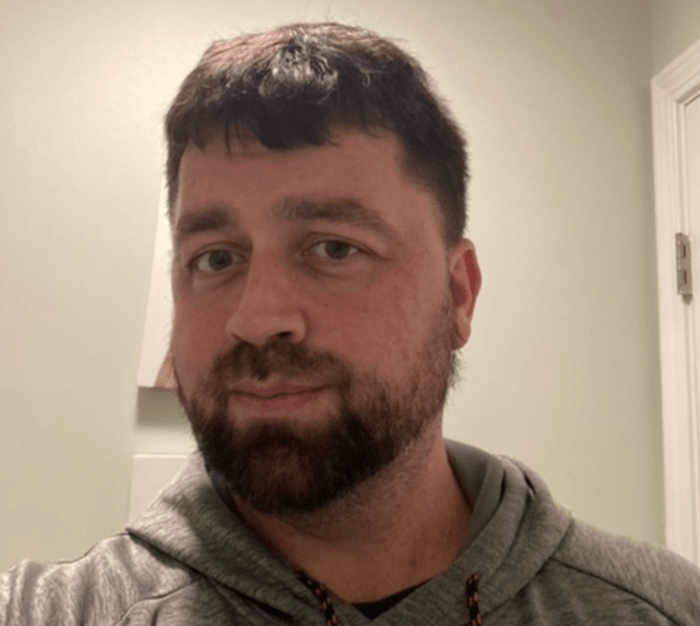 As for ClubWPT, Rautenberg has been a member for about two years.
"With the pandemic and two little kids, I wasn't leaving the house much and I wanted to find something to do for fun and maybe win some money. I joined ClubWPT because I saw that you could win trips to play in tournaments for millions of dollars and it only cost a monthly fee. The tournaments are at good times for me."
While he hasn't played in any major poker events, his trip to Wynn come December won't be his first visit to Las Vegas. He's actually been twice before, but didn't play poker on either trip as one was a guy's weekend and the other a bachelor party.
"My proudest poker moment is definitely winning a seat on ClubWPT," said Rautenberg. "I'm so excited to be a part of the tournament. I'm excited to feel the atmosphere. I'm excited to play and be able to say I won a hand in a major tournament. I'm excited to say I beat some people, maybe pros. I'm excited to meet some of the other ClubWPT players."
In addition, Rautenberg is hoping to meet some of his poker favorites.
"I would love to meet some pros like Phil Ivey, Daniel Negreanu, Doyle Brunson, Antonio Esfandiari, and Tony Dunst. These are all poker legends that I see frequently on TV. I would love to take some pictures and put them in my man cave at home."
ClubWPT Qualifiers Thus Far for WPT Wynn
Upcoming $12,000 WPT World Championship at Wynn Las Vegas Passport Qualifiers are:
Sunday, Oct 16, 2022 at 5:30 PM ET (Diamond eligible.)
Sunday, Oct 23, 2022 at 4:00 PM ET (VIP & Diamond eligible.)
Sunday, Oct 30, 2022 at 5:30 PM ET ($12K WPT World Championship Challenge.)
| Date Qualifier | Player | City | State |
| --- | --- | --- | --- |
| 5/14/2022 | Drew Rautenberg | Medfield | MA |
| 5/28/2022 | Bruce Ramoth | Selawik | AK |
| 5/29/2022 | Quran Cruse | West Hartford | CT |
| 6/5/2022 | William Hays | Jackson | TN |
| 6/19/2022 | Michael Ensey II | Gun Barrel | TX |
| 7/3/2022 | Jason Kilby | Wakeman | OH |
| 7/10/2022 | Philip Aleman | Staten Island | NY |
| 7/10/2022 | Kurt Carlson | Golden | CO |
| 7/17/2022 | Ronald "Tigar" Penepent | Cleveland | TN |
| 7/24/2022 | Sepideh Moghaddam | Bellaire | TX |
| 8/7/2022 | Joseph Giannone | Citrus Heights | CA |
| 8/14/2022 | Dan Lincoln | West Bridgewater | MA |
| 8/28/2022 | William Haines | Superior | CO |
| 8/28/2022 | Albert Cohen | Mount Dora | FL |
| 9/4/2022 | Richard Jaros | North Anson | ME |
| 9/11/2022 | Mike Robinson | Lone Star | TX |
| 9/18/2022 | Timothy Robins | Lincoln | NE |
| 9/25/2022 | Stacey Breslin | Lakemoor | IL |
| 10/2/2022 | Jerry Tucker | Florence | KY |
Win Your Passport Today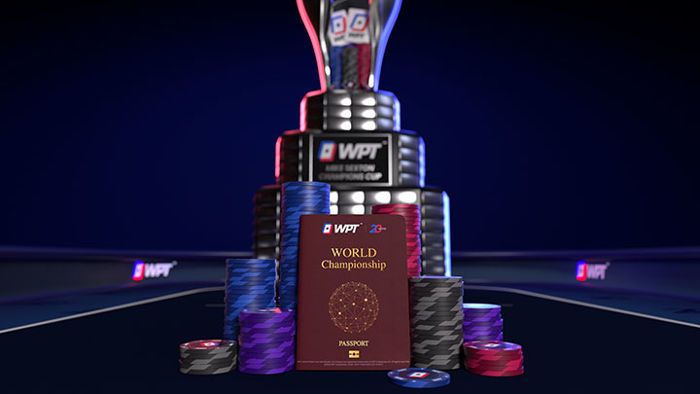 The $12,000 Passport Includes:
$10,400 WPT World Championship at Wynn Las Vegas main event seat. (Flight Day 1B, Tuesday, Dec 13, 2022.)
Four-night stay at the luxurious Wynn Las Vegas (Monday, Dec 12 thru Friday, Dec 16, 2022.)
$1,000 cash (for travel expenses.)
Dedicated ClubWPT VIP host.
Official ClubWPT branded merchandise.
Meet & greet with WPT talent.
Learn How You Can Qualify for the WPT World Championship for free on ClubWPT w/ free trial!
*Images courtesy of Drew Rautenberg.

Executive Editor U.S.

Executive Editor US, PokerNews Podcast co-host & 2013 WSOP Bracelet Winner.