As Russia continues its violent attack on Ukraine, the European Poker Tour (EPT) Sochi stop has been canceled days after it was postponed until October due to the ongoing war.
The EPT cancelation won't be the only one on the horizon in Russia if some TwoPlusTwo members have any say. In a recent thread on the popular poker forum, one user called for a ban on all poker events in Russia, and many others agreed.
The original poster proposed that tournament operators cancel all events in Russia and to ban all citizens of Russia from competing in live events across the world. Additionally, the suggestion calls for online poker sites to cease operation in Russia and for contracts with sponsored Russian players to be terminated.
Listen to Eugene Katchalov talk about escaping Ukraine here.
Not Safe to Play
PokerStars, which owns the European Poker Tour, announced the cancelation of EPT Sochi via a press release.
"PokerStars can confirm that EPT Sochi has been cancelled. An event will not be held in Sochi until such time that it is safe for staff and players, and appropriate to do so. Qualifiers can contact [email protected] with any queries," the press release stated.
The series was initially scheduled to run March 18-27 at the Sochi Casino & Resort. Shortly after the host country invaded Ukraine, PokerStars decided to move the series to the fall (October 1-10). Upon further review, the company determined the best move is to fully cancel the event to ensure player and staff safety.
No End to War in Sight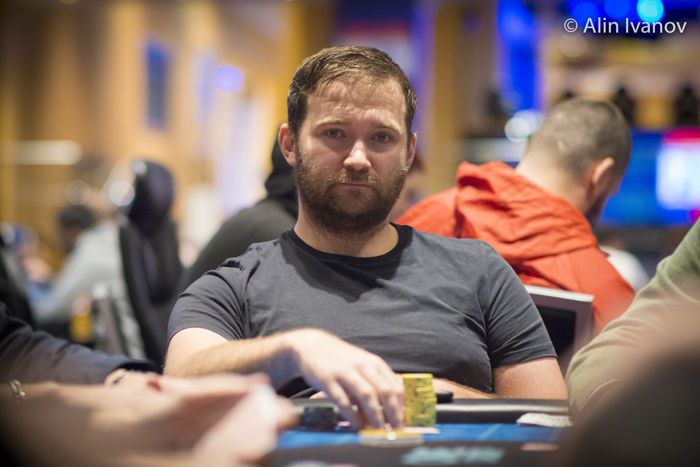 On February 24, Russian President Vladimir Putin ordered a full-scale invasion of Ukraine that has already killed hundreds of military personnel and civilians, and destroyed major cities in a country with more than 44 million citizens.
One of those citizens is former poker pro Eugene Katchalov, Ukraine's all-time live tournament money list leader. The former PokerStars Team Pro member fled the country to a safe haven. He joined the PokerNews Podcast earlier this week for an exclusive interview about his wild journey to safety.
Katchalov left behind a country in shambles as Putin's army continues its assault on Ukraine in what several experts consider to be the largest conventional military attack on European soil since World War II. Some are even concerned the conflict could eventually spark World War III, although many believe those projections aren't realistic.
With no end to the violent conflict in sight, some poker players would like for the poker community to come together in essentially banning Russia from the game. The EPT Sochi cancelation is the first step in that direction. Now we'll wait and see if others follow suit.