Doug Polk offered up a $1 million bracelet bet to Tom Dwan via Twitter, but even he says there's a "zero chance" the challenge will be accepted.
That said, lest we forget two years ago when the Upswing Poker founder challenged Daniel Negreanu to a high-stakes heads-up battle. Despite few expecting "DNegs" to oblige, he did and the feuding poker pros played the 25,000-hand match in its entirety.
Will it Ever Happen?
The 2022 World Series of Poker (WSOP) is just over two months away, and there could be an extra intriguing storyline added to the highly anticipated series.
Zero chance he says yes but im willing to bet a million dollars at even money on a 2022 bracelet vs @TomDwan
A little backstory here: Polk has been attempting to determine the greatest poker player of all-time on his YouTube podcast. Last week, following a fan vote, he discussed and debated the top 20 selections, one of whom is Dwan. He was mystified by the fan's voting "durrrr" among the best ever.
"I understand that Tom Dwan embodies a generation of poker players, I understand that he was the Golden Boy," Polk said on his podcast. "But I want to burst the bubble for so many people. There are so many reasons why Tom Dwan should not be in the top 20 here. And the reason that he is in the top 20 is because he is an extremely popular player."
Don't miss these free to play poker games
Shaun Deeb, however, disagreed with Polk's criticism of Dwan. The 2018 WSOP Player of the Year suggested "durrrr" would win a bracelet bet against Polk.
What I wouldn't give for a @TomDwan vs @DougPolkVids Wsop poy/bracelet bet this year I'd bet my roll on Tom. Think… https://t.co/St2amTHKwW
Who Would Win Between Dwan and Polk?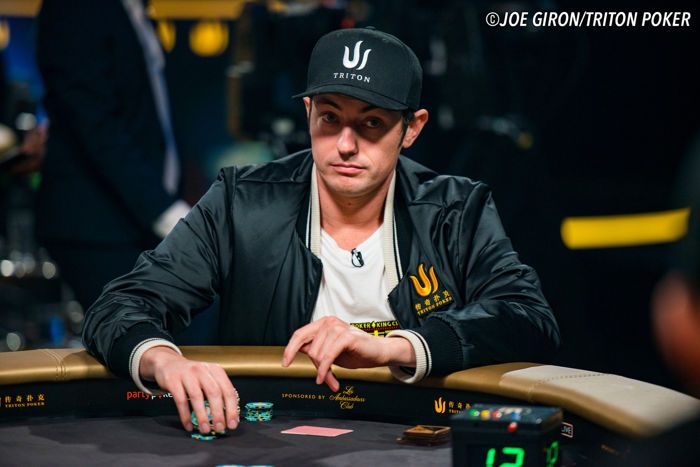 Polk, who now co-owns The Lodge Poker Club in Texas, doesn't think there's a chance Dwan will accept his challenge. But if the unlikely occurs, who'd be the favorite?
Polk's live tournament resume is unquestionably stronger than Dwan's, but he's also put in more volume. Dwan has just 10 career WSOP cashes, no bracelets, and $5 million in overall live tournament cashes according to Hendon Mob.
As for Polk, he's won three bracelets (one was in a tag team event he barely played, however), has 12 WSOP cashes, and $9.4 overall live tournament cashes.
Neither player has competed in many live tournaments over the past few years, and neither has ever been considered a tournament grinder. Although he has an impressive tournament resume that includes a $3.7 million score for winning the 2017 WSOP $111,111 buy-in High Roller for One Drop event, Polk is more known for his online heads-up no-limit hold'em prowess.
Dwan, on the other hand, was also considered a skilled heads-up player during the Full Tilt Poker era and has also had success in high-stakes ring games online and live. His last recorded live multi-table tournament cash came in 2019, and the last time he cashed in a WSOP event was 2011.
Although he's never been a regular on the live tournament scene, Dwan is no stranger to bracelet bets. In 2010, he was said to have been just one heads-up battle away from winning $9-$12 million in bracelet bets.
At the WSOP that year, "durrrr" reportedly stood to win upwards of eight figures if he could defeat Simon Watt heads-up in a $1,500 no-limit hold'em event. He'd go on to lose the match, however, saving the many players who bet against him winning a bracelet a ton of money.
If Polk and Dwan were to agree upon a bracelet bet, they'd almost certainly be required to compete in some non-hold'em events, and that's why Deeb is confident Dwan would win.
This topic is likely a moot point because the odds of Dwan accepting the wager are slim, as Polk acknowledged. Then again, most thought the same before Negreanu took on the heads-up legend in Polk's arena.