Old school online poker legend Kelvin "aces_up4108" Beattie, a former No. 1 ranked Australian player and owner of the PokerNerve training site, passed away at the end of February after a long battle with cancer.
"He fought so hard over the past 10 months, never giving up and we are devastated having lost him," his family said in a statement. Beattie had previously been diagnosed with cancer but several years ago went into remission. After regaining his health, he dove back into poker in Asia and created PokerNerve. Unfortunately, his cancer returned during the pandemic, and was given only a few months to live.
In the early 2010s, Beattie was a feared online player racking up more than $4.5 million in winnings, including a coveted PokerStars WCOOP title. He was also a 10x Triple Crown winner. In the live realm, Beattie had $194,574 in lifetime earnings according to The Hendon Mob. That included a career-best $26,706 for finishing eighth in the 2017 Macau Poker Cup Event #12: HK$50,000 NLH.
He spent time living in Japan but a few years ago returned to his native Australia to raise his family.
"[He] was such a beautiful person. He had such a big heart, always a kind and encouraging word and such a calm and positive nature," Amber May shared on social media. "He was so funny and clever, we were always supporting each other and also playing pranks on each other and creating memories that I will forever be grateful for."
Former WSOP November Nine Joseph Cheong wrote: "So sad to hear. Only met [him] a few times but always felt like we were instant friends."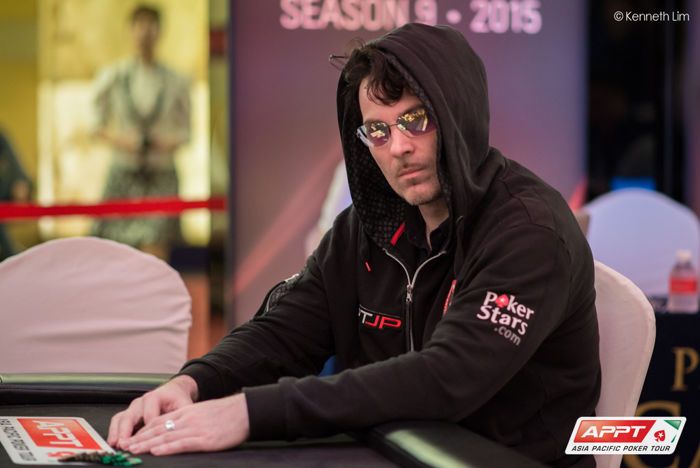 Magnus Martin added: "Great memories of spending time with Kel in Vegas and Macau. He had such a sharp poker mind but, more importantly, was just great company."
Among those to express their sadness were several poker students who took his course.
"I cashed in a live tourney last October, placing second for $62,120," wrote Johnny Jay. "It was without a doubt his training that got my mind on the right path to achieve this. I never got to tell him or thank him."
Daniel Exall echoed those sentiments: "He's the first coach I reached out to back in 2012 for private coaching and I credit all my success in poker to him. He was so supportive, funny down to earth and a crush."
Beattie is survived by his wife, Yuka, and their two children. His funeral will be held at Lilydale Memorial Park Champ on Monday, March 7.