It's the question on the lips of all poker fans as we get ready for the rest of 2022…
After 2021 saw both players exceed the lofty heights that they have already achieved, who is better? Michael Addamo or Ali Imsirovic.
Addamo continued to crush the High Roller scene, picking up two bracelets in the process, while Imsirovic was crowned PokerGO Tour champion.
We asked two PokerNews editors — Jon Sofen and Matt Hansen — to decide once and for all who is better. Vote in our poll and let us know in the comments who you side with!
King of High Rollers Addamo's 'Fear Factor' Sets Him Apart, says Hansen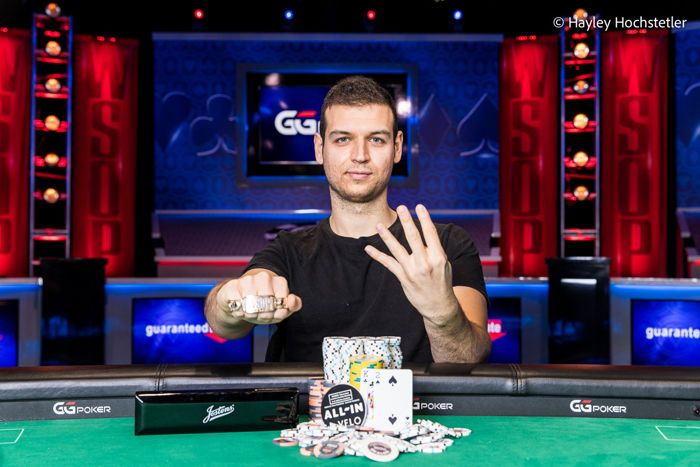 Quite simply, Michael Addamo is more accomplished on the bigger stage, has made more money, and strikes more fear into his competitors.
WSOP gold bracelets are the standard by which we judge tournament players and Addamo has four of them, while Imsirovic has made much of his success among a smaller circle of players on the PokerGO Tour scene. Imsirovic will undoubtedly find glory at the WSOP, but until then Addamo is the standard-bearer of the high roller tournament scene.
Addamo had the inside track to taking the PokerGO Tour title after winning two WSOP bracelets near the end of 2021, but he took the rest of the year off after winning Event #87: $100,000 High Roller for his fourth WSOP bracelet. Imsirovic claimed top spot on tour in convincing fashion, but Addamo was his best competition and the path to victory was much simpler with the Aussie out of the way.
---
Imsirovic had 14 wins on the 2021 tour, while Addamo only had six, but Addamo earned over $9 million with a limited schedule, $3 million more than Imsirovic. With a full schedule, it's possible that Addamo sets an unbeatable standard in the tour's first year. Out of Addamo's 13 cashes in 2021, 8 of them were in live high roller tournaments, and all 8 were top-three finishes.
According to the Hendon Mob, Addamo earned nearly $9.5 million in 2021 while poker opportunities were severely limited until mid-year. Imsirovic cashed 34 times for over $6 million, a crushing number, but a number that still falls well short of Addamo's total.
Both players are feared competitors at the highest levels of the game. Imsirovic dominates the PokerGO studio, and you usually have to go through him to win there. Winning 14 high roller tournaments against the best in the world will earn you a strong reputation around the business.
Addamo, however, takes it to another level. Near the end of the 2021 WSOP $100,000 High Roller, Addamo held a 3:1 chip lead, lost it, then gained it again, all in the course of an hour, all without a hint of emotional disturbance. His style of play is extremely aggressive and the only way you can hope to beat him is by matching his aggression and hoping for a good runout.
---
Read More: Michael Addamo Wins Super High Roller Bowl VI ($3,402,000)
---
Trying to play Addamo's game forces other pros to step outside of their comfort zone and it drives them nuts. Getting into a flip for your tournament life with ace-six is not what most players would like to do, but Addamo's style forces the situation all the time.
This debate may be completely different in a couple of years after Imsirovic has had more opportunities to find success on poker's biggest stage, but until then Addamo is the King of High Rollers. He has accomplished more, won more money, and driven fear in his competitors like few other poker players can.
Get Ready for the WSOP!
Check out the latest news ahead of the 2022 WSOP
Future's Bright for Young Gun Imsirovic, says Sofen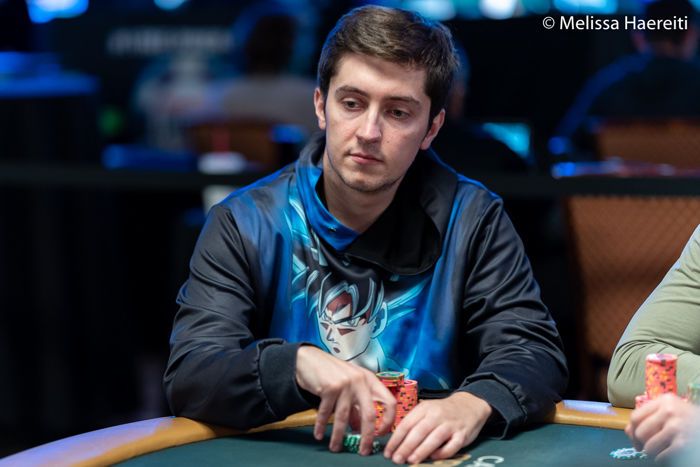 Without question, Addamo is an incredible talent, and it certainly isn't out of the realm of possibility that one day he'll go down as the best poker player ever. But even now, the slight edge should go to Imsirovic.
Imsirovic is coming off a year in which he won 14 high rollers while claiming the Global Poker Index and PokerGO Tour Player of the Year awards, whereas Addamo has just 10 wins over the past two years combined. He was so much better than everyone else on the high roller circuit last year that he won more than twice as many tournaments as Sean Perry, who finished second with six titles.
What Could Be Different in the 2022 WSOP Schedule?
Addamo's edge comes from overall earnings, but that's skewed based on him taking down the $300,000 buy-in Super High Roller Bowl for $3.4 million. On the other hand, Imsirovic has been the most consistent performer in the toughest tournaments the past two years where live poker has been a stable certainty across the world (2019 and 2021)
The 27-year-old has now finished consecutive full years with over $5 million in cashes, proving that he isn't a one-year wonder. Watching both skilled pros play is quite entertaining because neither makes any noticeable mistakes.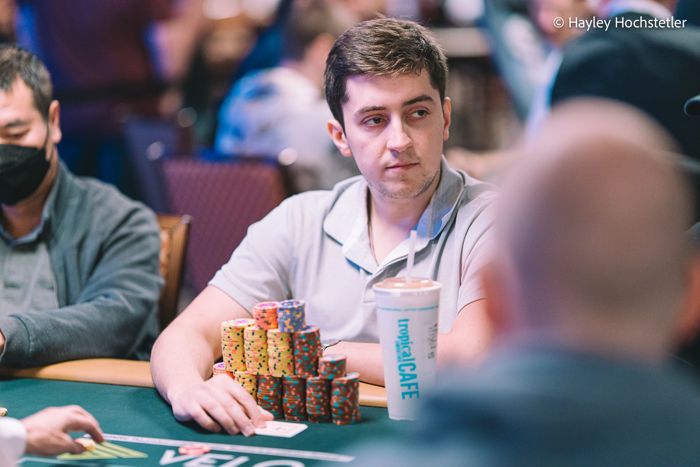 Outside of the edge given to Imsirovic for winning more tournaments, he's also positioned to win big over a longer period of time. One key advantage Addamo has right now is that he's mastered the over-bet bluff or value bet. If he's firing out a bet of 80,000 into a pot of 30,000 on the turn, he could be on a stone-cold bluff, have top pair top kicker, or the nuts. That makes him such a dangerous opponent.
---
Read More: Ali Imsirovic Wins Venetian $25,000 High Roller
---
It's worked like charm…for now. The four-time WSOP bracelet winner confused the heck out of his opponents repeatedly in 2021, but what if legendary high rollers like Alex Foxen, David Peters, and Stephen Chidwick start better adapting to his style of play, or even also learn to master Addamo's craft? It's not out of the question that his dominance could be short-lived if that occurs.
Imsirovic, like any brilliant poker player, is equally unpredictable, but his style of play seems more of a lock to work long-term. And for that reason, along with racking up far more tournament titles, is why Ali Imsirovic, at this point in his career, should be considered the better overall player than Michael Addamo.
---
Who is Better? Vote here!
Who do YOU think is better? Let us know in the following poll or by commenting!