Warning: The following article contains graphic details involving murder and sexual assault.
The man accused of killing professional poker player Susie Zhao had a pretrial hearing last week and received a new trial date.
Jeffery Bernard Morris, 61, faces two counts of felony murder in Michigan's Oakland County Circuit Court for the alleged killing of Zhao, whose badly burned and mutilated body was discovered in a state recreation area in July 2020.
As PokerNews reported last month, Morris' trial was initially slated to begin in 2021 but underwent a series of delays caused by the COVID-19 pandemic, changes in counsel and a clerical error as the case was bound over to the Circuit Court.
Morris, wearing an orange jumpsuit and with a cloth mask pulled over his chin, appeared at a pretrial hearing via Zoom on Thursday, Feb. 17, during which Oakland County Circuit Judge Martha Anderson scheduled a new trial date for Sept. 26. Before the new date was set, the trial had been scheduled to start on June 16, according to court documents.
The Oakland Press reported that the later date had been requested by defense attorney Michael McCarthy, who replaced Pamela Johnson as Morris' counsel in December 2021.
"My predecessor had the case for well over a year," said McCarthy, who in his request for a later date also noted that Morris had raised "investigative issues … that apparently weren't raised before."
Zhao, who grew up in Michigan after immigrating from China as a young child, was a regular in the Los Angeles poker scene and made appearances on the Bicycle Casino's "Live at the Bike" cash game stream. The 33-year-old accumulated $222,671 in live tournament earnings, including a 90th-place finish in the 2015 World Series of Poker (WSOP) Main Event for $73,805.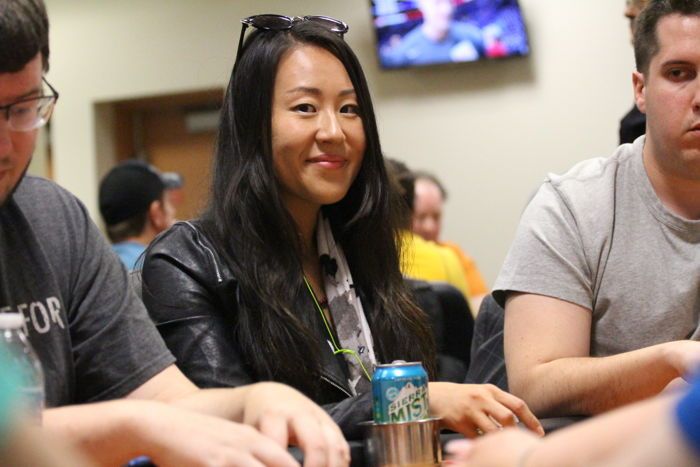 Oakland prosecutors allege that Morris, a convicted sex offender with a violent criminal history, met Zhao at Sherwood Motel in Michigan in July 2020, where she was sexually assaulted, bound and lit on fire before she died. Zhao had recently moved back to Michigan after living in LA.
Morris was charged with first-degree premeditated murder in September 2020, while a second murder charge was later added as details emerged in the case. He remains in custody in Oakland County Jail.
PokerNews will continue to monitor the Zhao murder trial as the case moves forward.